Bachelor of Law Study Program
Excellence in Arbitrage and Alternative Dispute Resolution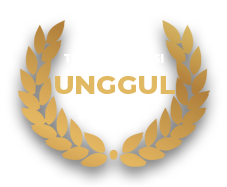 ∎ Business Law
∎ Arbitrage and Alternative Dispute Resolution
Career Path
1. Advocate
2. Public Notary
3. Legal Consultant
4. Government Official
5. Judge
6. Prosecutor
The Bachelor of Law Study Program is Excellent accredited and trusted by the government due to its quality learning process, which is commonly appointed as the organizer of Mediation Certification by the Supreme Court. The Constitutional Moot Court Competition is also regularly affiliated with the Constitutional Court.
With two options, the learning program provides Morning Regular and Evening Regular by implementing the Blended Learning system and cross-study learning through the Independent Learning Campus program (MBKM). The Recognition of Prior Learning (RPL) program is also available for students with work experience and academic or non-academic achievement.
The learning curriculum is designed in accordance to the needs of practice in the legal field, equipped with the latest cases and a complete laboratory for legal practice, including moot court activities.