Rector of Untar Prof. Dr. Ir. Agustinus Purna Irawan, M.T., M.M., I.P.U., A.E. welcomed the visit of President and CEO of Multimedia University Malaysia (MMU), Prof. Dato' Dr. Mazliham Mohd Su'ud, Thursday (2/11) at Untar Campus 1.
During the visit, Prof. Mazliham was accompanied by Deputy Director of International Collaboration and Engagement of MMU, Dr. Roopesh Sitharan.
The President of MMU said the visit was made to discuss the progress of the implementation of the MoU that had been signed. Last September, Rector visited MMU and agreed to collaborate in the fields of student and lecturer exchange, joint research, and community service.
"This visit is a manifestation of the commitment to strengthen the cooperation between Untar and MMU, in order to realize collaboration and internationalization in the midst of globalization," said Prof. Mazliham.
Meanwhile, Rector hopes that the relationship between Untar and MMU can be stronger and can benefit both institutions, as well as the community.
"Hopefully this collaboration can benefit the community by creating graduates who have integrity, professionalism, and entrepreneurial character," said Rector.
In particular, President of MMU expressed his appreciation to Untar for receiving his delegation. Hopefully, the collaboration can be implemented soon.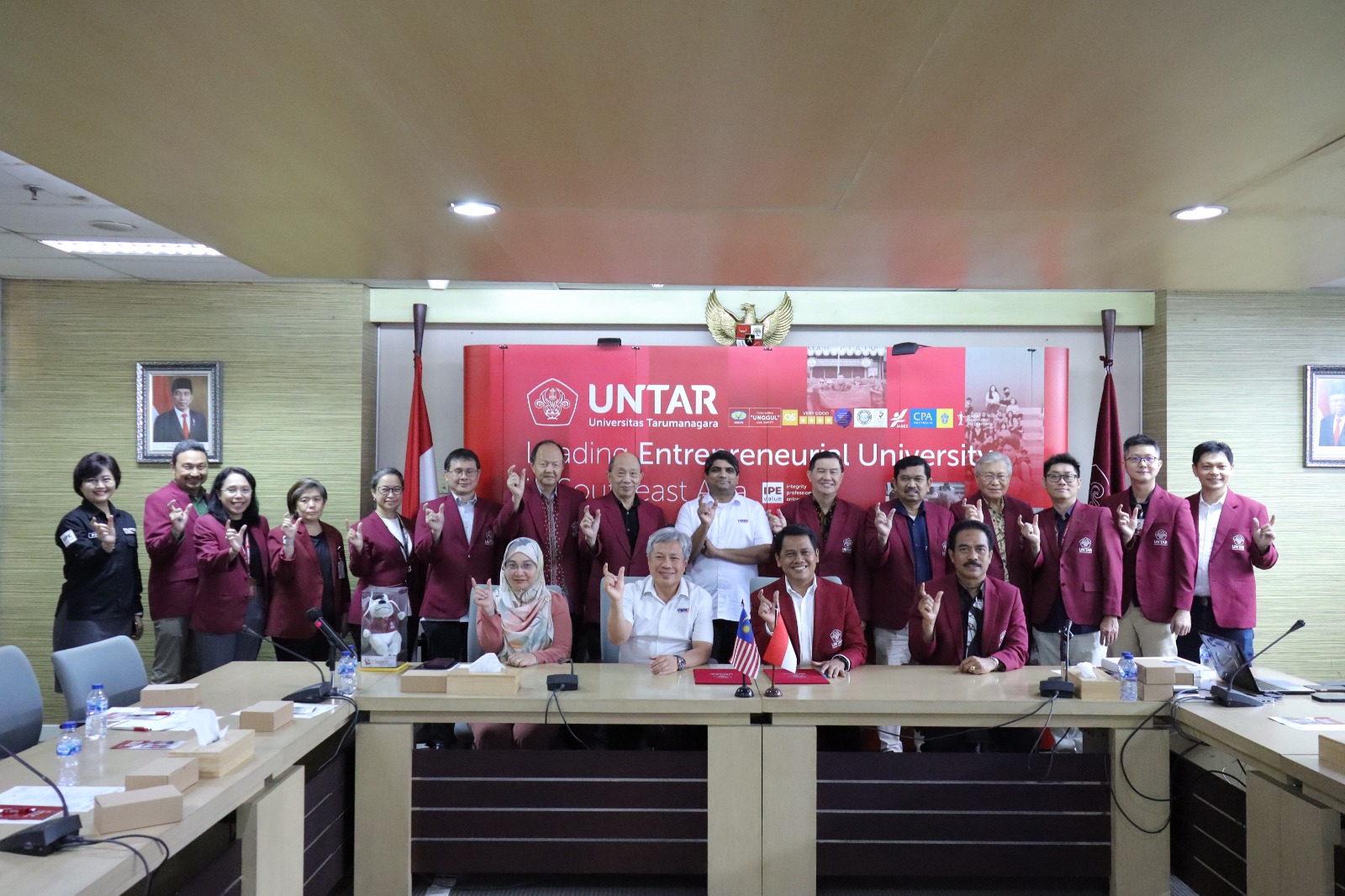 Vice Rector I Prof. Dr. Rasji, S.H., M.H., Dean of the Faculty of Psychology Sri Tiatri, S.Psi., Psi., Ph.D., Dean of the Faculty of Communication Science Dr. Riris Loisa, M.Si., Dean of the Faculty of Arts and Design Dr. Kurnia Setiawan, S.Sn., M.Hum., Dean of the Faculty of Engineering Harto Tanujaya, S.T., M.T., Ph.D., heads of institute, and heads of office also attended the visit. (DH/AW/KJ)