Untar with Tarumanagara Foundation collaborate with PT Sarinah organized "Srikandi BUMN Goes to Campus" event at Untar Campus 1 Main Building Auditorium, Tuesday (29/8). The event which themed "Women and Young In Leading Company, Why Not?" discussed on the role of women in a company, particularly in BUMN (State Owned Enterprise).
Ministry of BUMN Erick Thohir in his greeting invited young talents to grow, collaborate, and develop theirselves with BUMN.
"BUMN opens the same opportunity for both women and men to pursue their careers. Let's build Indonesia with BUMN," Erick said in an exclusive video shown to participants.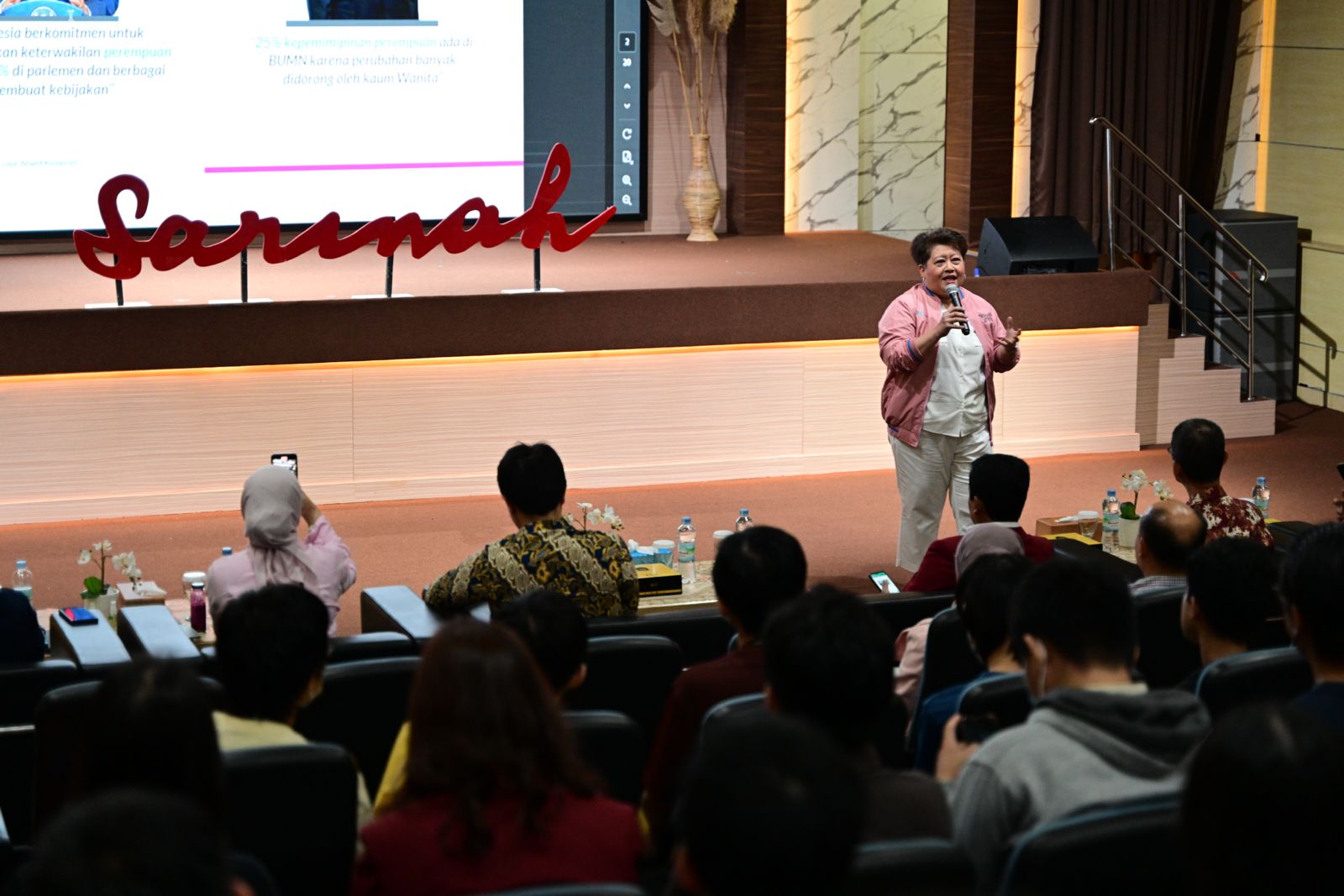 On the same occassion, PT Sarinah presented President Director & International Business Fetty Kwartati as the main speaker. Fetty, whom also an alumna of Untar, said that women are needed for their better spirit of service and better self control.
According to her, women in a company are not meant to compete with, but to complement and synergize with men. "We believe women and men could complement and balance each other," she said.
Fetty believes Untar is able to contribute for the development of Indonesia, particularly in entrepreneurship. She also expects Untar students, especially women, would be able to be involved in the development of Indonesia through BUMN's Srikandi program.
Srikandi BUMN is a community consists of women who work in BUMN, which purpose is to support other women in working and achieving as mothers, wives, and workers. BUMN aims to increase the number of women among BUMN's board of directors to 15%, in accordance with Southeast Asia's standard. Currently, BUMN consists of 25% innovative women.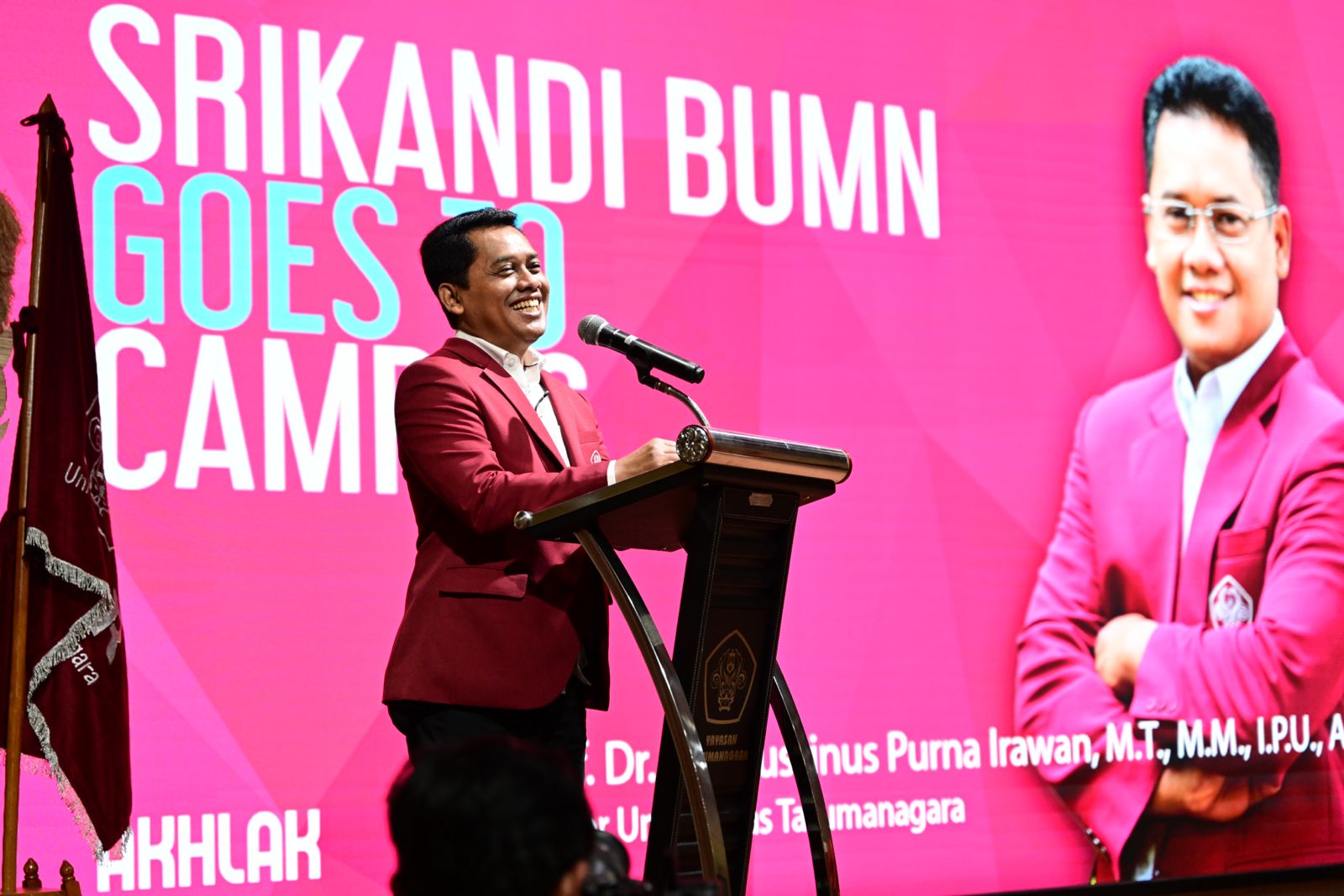 Rector of Untar Prof. Dr. Ir. Agustinus Purna Irawan, M.M., I.P.U., ASEAN Eng. that attended the event expects students to utilize this event as an opportunity to learn directly from the professionals.
In line with Rector, Chairman of Tarumanagara Foundation Prof. Dr. Ariawan Gunadi, S.H., M.H. believes the knowledge gained through this event could be an asset for students as greater generation to make Indonesia grow.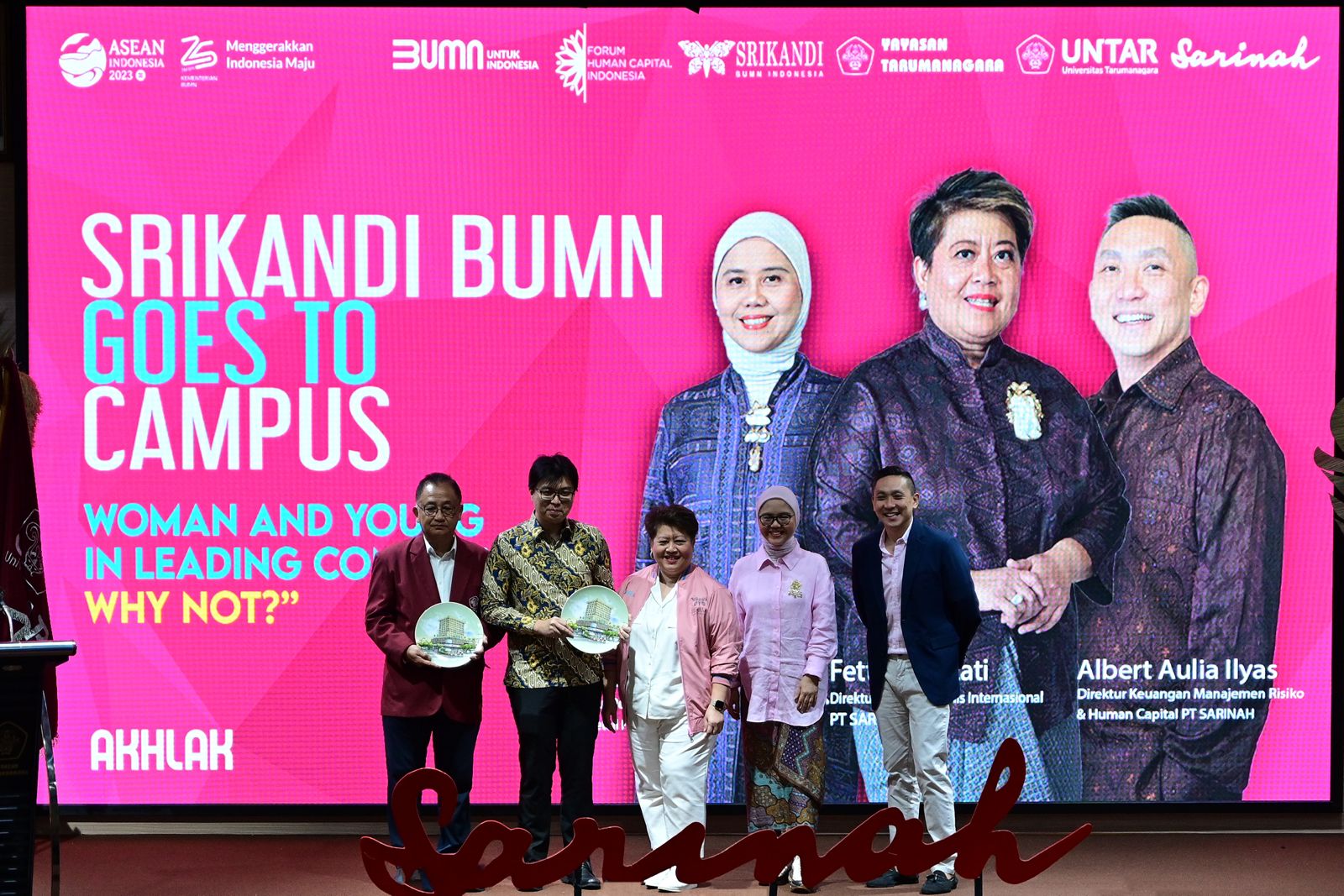 Also attended this event Director of Finance, Risk Management, & Human Capital PT Sarinah Albert Aulia Ilyas and Director of Business & Retail Development PT Sarinah Selfi Dewiyanti as speakers. (DW/YS/AW)