Rector of Insitut Bisnis Nusantara (IBN) with other leaders visited Untar campus, Friday (9/6). The delegates were greeted by Vice Rector of Untar Dr. Rasji, S.H., M.H.
Vice Rector said that Untar is always open to visitation from another institutions. He believes both parties are able to learn with each other in order to build collaboration in the future.
Rector of IBN Dr. M.F. Christiningrum, Ak. CA stated that this visitation was held to learn new knowledge, particularly for internal quality assurance in IBN. She continued, IBN needs to learn more regarding policy and procedure establishment from Untar, which has a standarized Internal Quality Assurance System (SPMI).
Head of Quality Assurance and Resources Institute of Untar Ir. Gregorius Sandjaja, M.T. said that SPMI at Untar has been certified in accordance with ISO 9001:2008. Furthermore, Ir. Gregorius stated that accreditation certificate is able to support quality assurance, therefore, it is important for an institution to own one.
"Untar's quality assurance system is always renewed, including the policies which reviewed every 5 years," added Ir. Gregorius.
In this event, Untar and IBN signed an Implementation Arrangement (IA) regarding SPMI comparative study.
Rector of IBN appreciates Untar that has greeted IBN well. She believes, further collaboration between both institutions will be realized soon.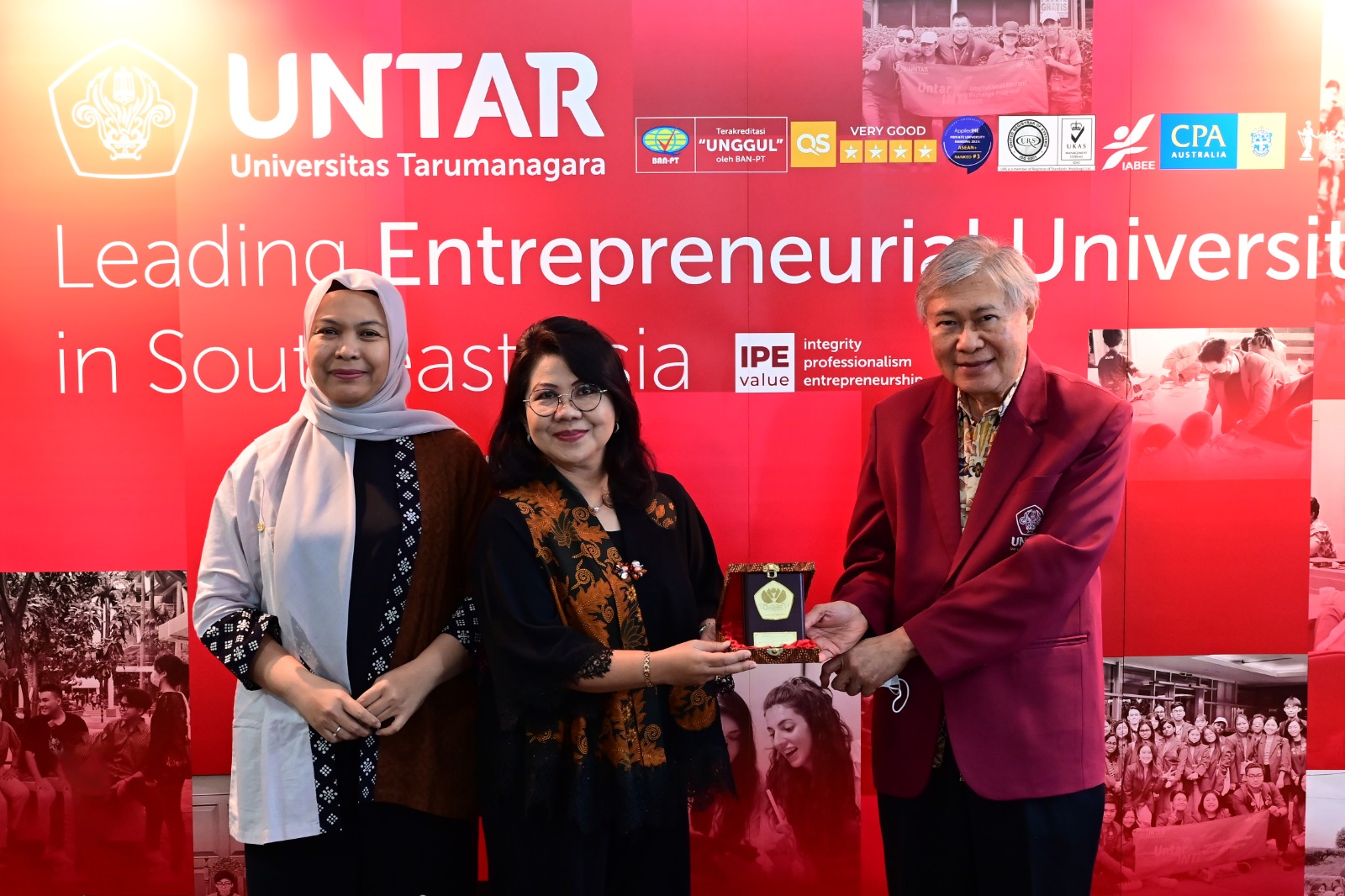 Also attended the visitation Head of Bachelor of Accounting Study Program Hendro Lukman, S.E., M.M., CPMA, CA, CPA (Aust.), CSRS, ACPA and Head of Master of Management Study Program Dr. Keni, S.E., M.M. (DN/AW)