Rector of Untar Prof. Dr. Ir. Agustinus Purna Irawan becomes a speaker of "Technical Guidance for the Improvement of Private University Quality and Collaboration for Cooperation and IKU". This seminar was held by Higher Education Service Institute (LLDikti) Region III, Wednesday (29/3), at LLDikti III Office, Jakarta.
Head of LLDikti Region III Dr. Ir. Paristiyanti Nurwardani, M. P. stated that this seminar is held to encourage universities under LLDikti III in developing collaboration and eight Higher Education Primary Performance Indicators (IKU), and the implementation of Independent Learning Independent Campus (MBKM) program.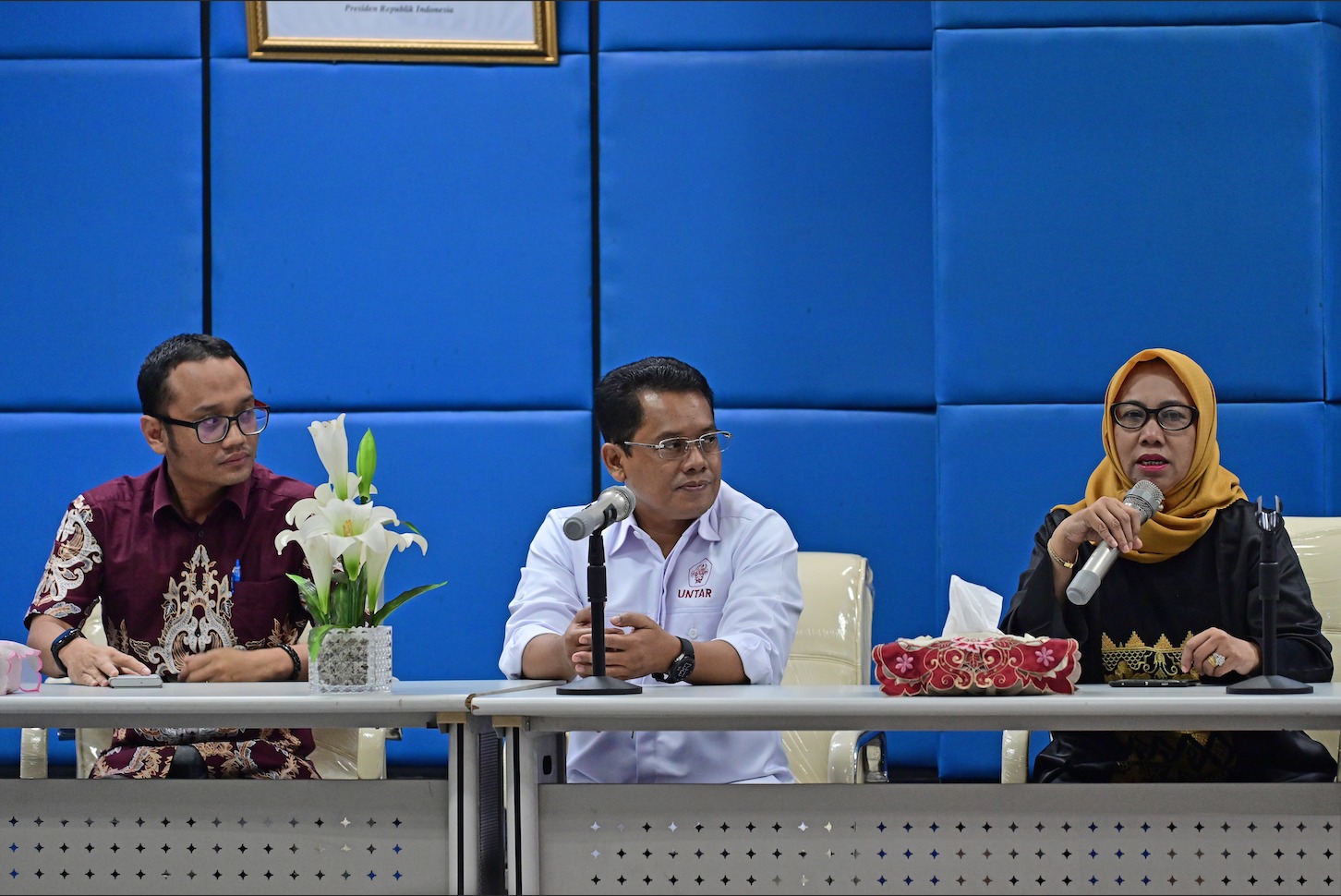 "Let's contribute more to the improvement of higher education quality in LLDikti III Jakarta," said the Head of LLDikti III.
Head of LLDikti III admits that Untar is an inspiration and could be the leader for discussion regarding collaboration in MBKM activities.
According to her, Untar is a very active university in implementing and reporting MBKM activities.
Rector in his presentation stated that there are a lot of MBKM activities that abel to be carried out by universities. In its implementation, MBKM can be performed in collaboration with other universities. This becomes the strength to implement MBKM activities in order to improve higher education quality.
Rector said that MBKM needs to be supported by every party in a university.
"Leaders of a university must be involved directly in the implementation of MBKM to perform optimally," said Rector.
Untar is one of the most active universities in MBKM implementation. In 2022, Untar received The Best MBKM Organizer University Award from LLDikti III.
One of MBKM activities routinely performed by Untar is student exchange program, which has just been completed with INTI International University and Colleges Malaysia on previous 13-25 March. (AW/YS/AW)