Untar Public Relations receives an award in Public Relations Indonesia Awards (PRIA) 2023 held at Aston Denpasar Hotel & Convention Center, Bali, Friday (17/3).
PRIA is an annual awarding event to appreciate the effort and performance of leading public relations from various Indonesian institutions. Also, as the benchmark for the highest public relations achievement throughout 2022.
Untar Public Relations managed to obtain Bronze Winner for Higher Education sector, Social Media category, and was received by Rector of Untar Prof. Dr. Ir. Agustinus Purna Irawan, M.T., M.M., IPU, ASEAN Eng.
Rector's visitation is a part of a series of national and international university visitations.
Head of Untar Public Relations Dra. Paula T. Anggarina, M.M. was alongside Rector during the awarding.
The judges assessed based on five indicators, which are creative idea, branding, design, content, and PR values.
PRIA consists of several categories, such as Owned Media, Digital Channel, Crisis Management, Annual Report, CSR, PR Program, PR Department, and press or online media most popular.
Head of Public Relations stated that this award is the result of extraordinary synergy between personnels in producing creative, innovative, interactive, and communicative information to the public.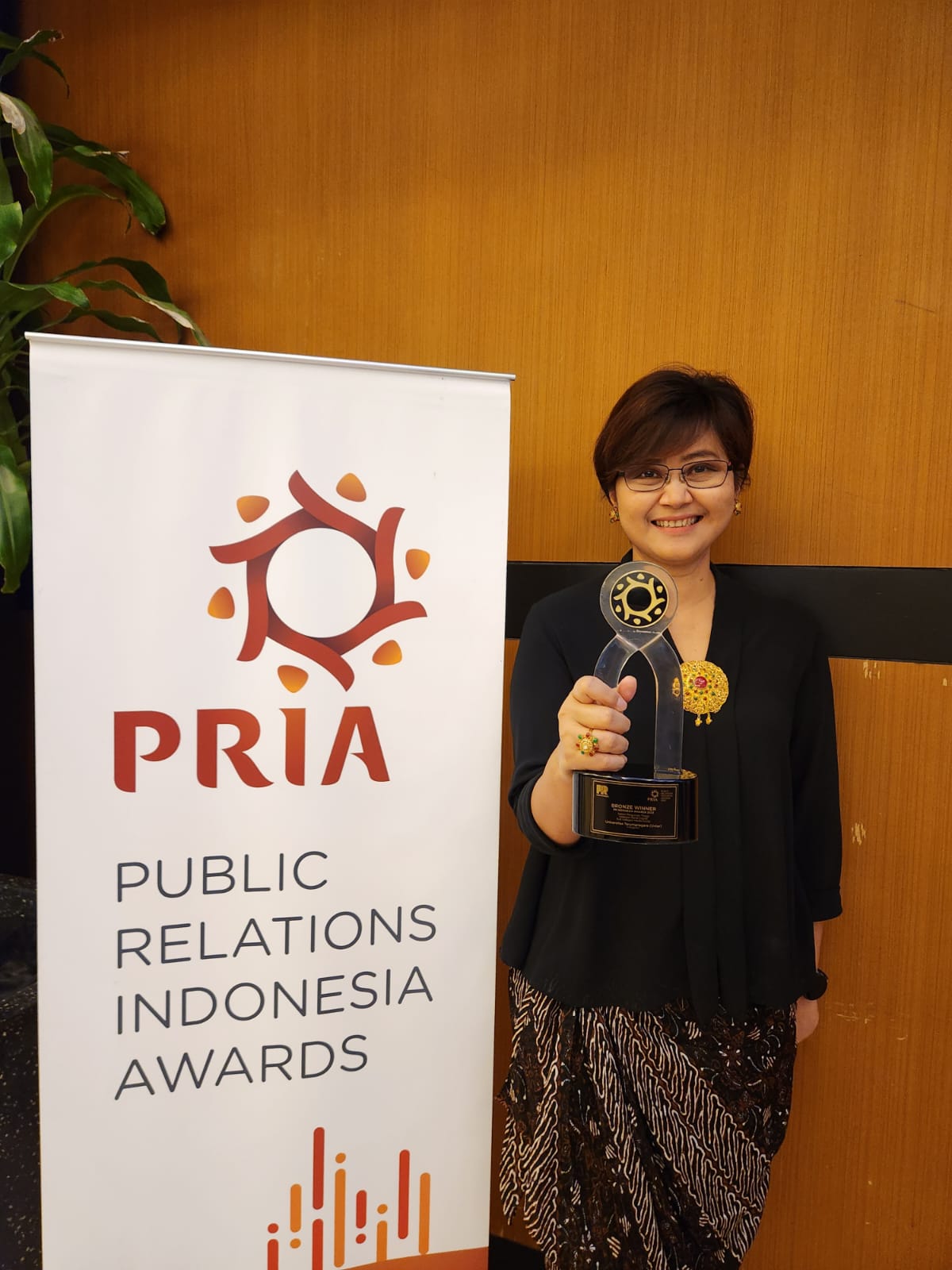 "We believe that through one of communication media owned by Untar, which is Instagram, the public is able to be informed rapidly, especially in information gathering," she said.
She added, that it is the responsibility of Public Relations personnels to deliver beneficial information and to be a trusted media.
Rector of Untar expects Public Relations to be the spearhead of information distribution, continuously improving, and always innovating. Public Relations must be able to give and receive information services responsively, and must be credible for all stakeholders, and becomes a reputable information channel.
CEO PR Indonesia Asmono Wikan as the organizer of PRIA 2023 stated that PR will always be a very strategic element of an organization. Therefore, PR must never stop encouraging own organization to move forward.
Previously, Untar has received The Most Productive University Public Relations and Top Three Best University Social Media Team in LLDikti region III awards.
Untar utilizes social media in publishing events and achievements at campus, and discussions on trending topics and their conclusions. (DW/YS/AW)