Rector of Untar Prof. Dr. Ir. Agustinus Purna Irawan, M.M., I.P.U., ASEAN Eng. and Rector of Universitas Gadjah Mada (UGM) Prof. dr. Ova Emilia, M.Med.Ed., Sp.OG(K), Ph.D. signed an MoU, Monday (13/3) at UGM campus, Yogyakarta.
In her opening speech, Rector of UGM expects this cooperation, that has been realized through MoU signing, could be an achievement that supports success and improvement of both institutions.
Meanwhile, Rector of Untar consider this MoU signing as an official statement of cooperation between Untar and UGM, which has been going for some time.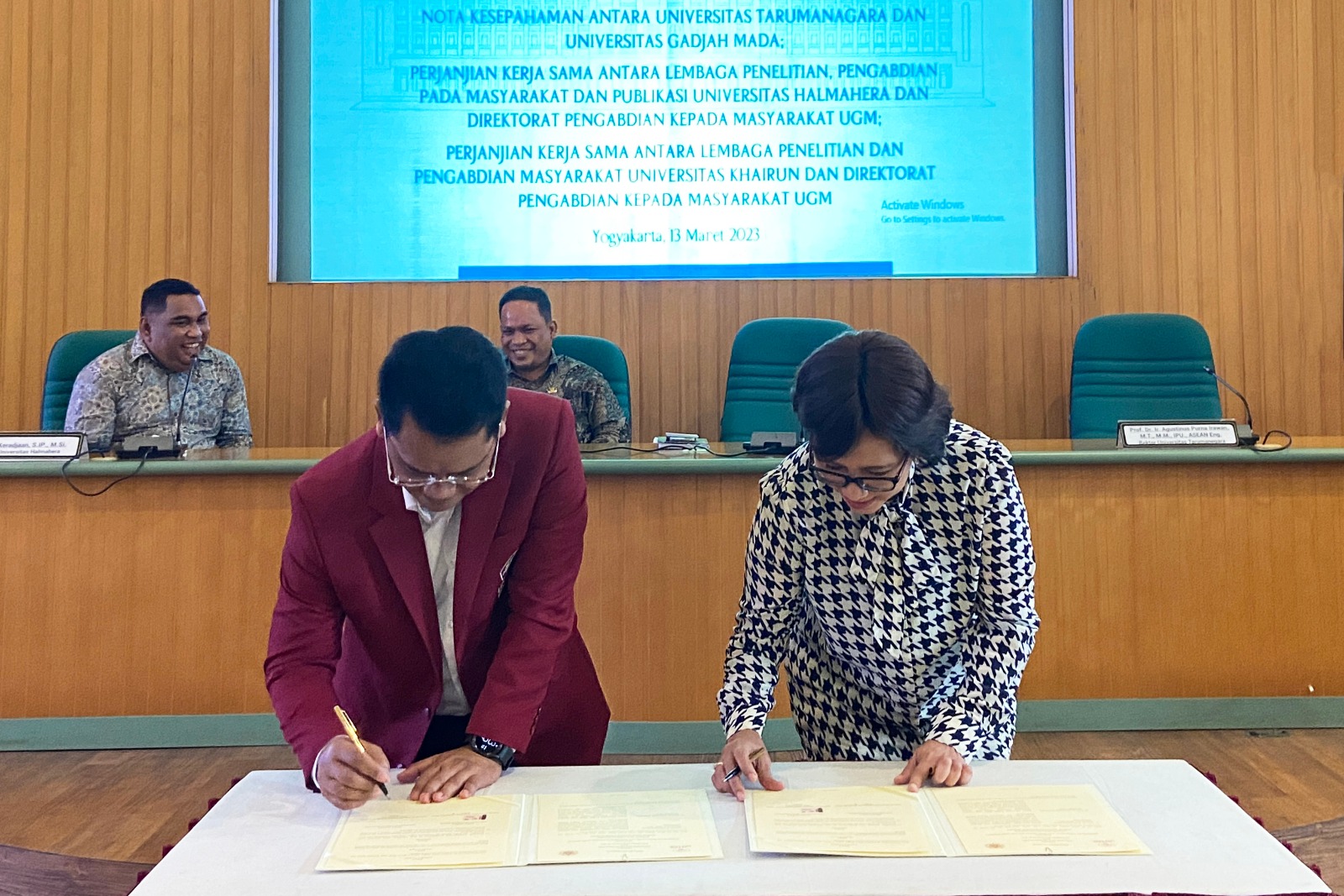 "We expect big, many things will be conducted in the fields of research and community engagement, student study service (KKN), guest lecturer, student and lecturer exchange, and other activities supporting the implementation of Independent Learning Independent Campus (MBKM). This moment strengthens the collaboration and we will extend cooperation in various fields," added Rector.
On the same occasion, Rector of UGM congratulates Untar for the 81st graduation ceremony that will be held on the following April.
In the visit, Rector was accompanied with Head of Public Relations Office Dra. Paula T. Anggarina, M.M.
Untar has conduted several cooperation with various national and international institutions in order to build networking and strengthen collaboration. (YI/YS/AW)