Instructional Technique Basic Skills Improvement Training Program (PEKERTI) 2023 was closed on Saturday (4/3) at Untar auditorium.
PEKERTI Untar 2023 is a joint program between Untar and LLDikti III. Throughout six days, lecturers of universities under and outside LLDikti III was given training to improve skills in teaching and academic planning.
Various lessons were taught to participants by instructors, including micro teaching skills. "I hope alumni of Untar PEKERTI able to be better than prior to joining this program," said Rector of Untar Prof. Dr. Ir. Agustinus Purna Irawan, M.T., M.M., IPU, AE during the closing.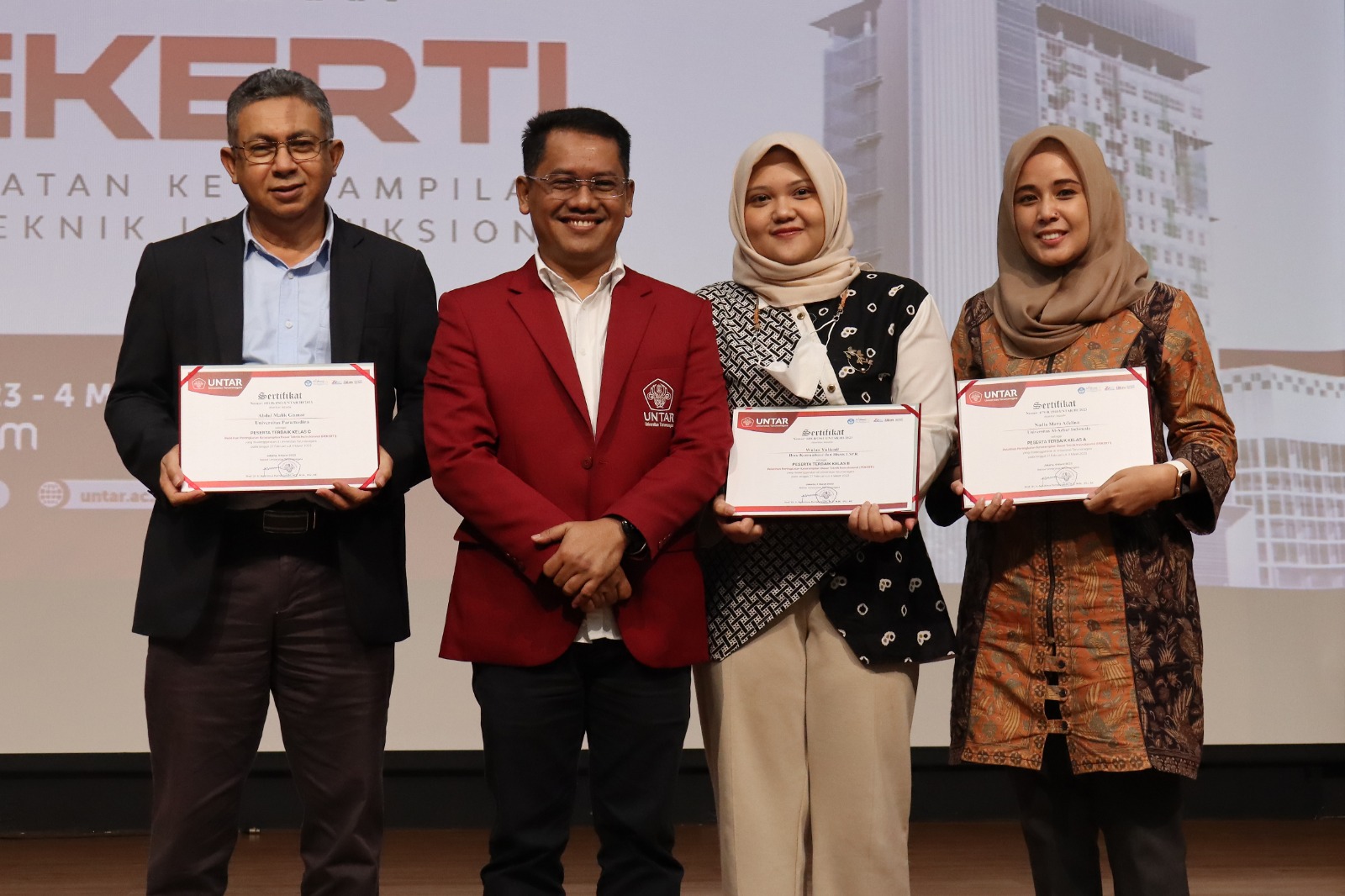 In the same occasion, best participants award were awarded to lecturer of Universitas Al-Azhar Indonesia Nadya Mara Adelina, S.T.P., M.Agr., lecturer of LSPR Communication and Business Institute Wulan Yulianti, M.I.Kom., and lecturer of Universitas Paramadina Abdul Malik Gismar, Ph.D.
One of PEKERTI participants Dr. Yohannes Don Bosco Doho, S.Phil., M.M., CET from LSPR appreciates Untar's success in organizing this event. Furthermore, other participant, Abdullah Ali admits to be enlightened by new lessons from Untar instructors.
PEKERTI at Untar was participated by 112 lecturers of several universities, including 24 from Untar. (DN/YS/AW)