Executive President University of Sanya Prof. Dr. Liu Kainan visited Untar and greeted by Rector Prof. Dr. Ir. Agustinus Purna Irawan, M.M., I.P.U., ASEAN Eng., Thursday (16/2).
In the visit, Liu Kainan was accomanied by Chairman of Indonesia Tionghoa Association (INTI) Teddy Sugianto.
Prof. Liu expressed his university's expectation to collaborate more with Untar. He also appreciated Rector of Untar and Untar academic community for the opportunity to visit and discuss on various topics, including academic situation in both campuses.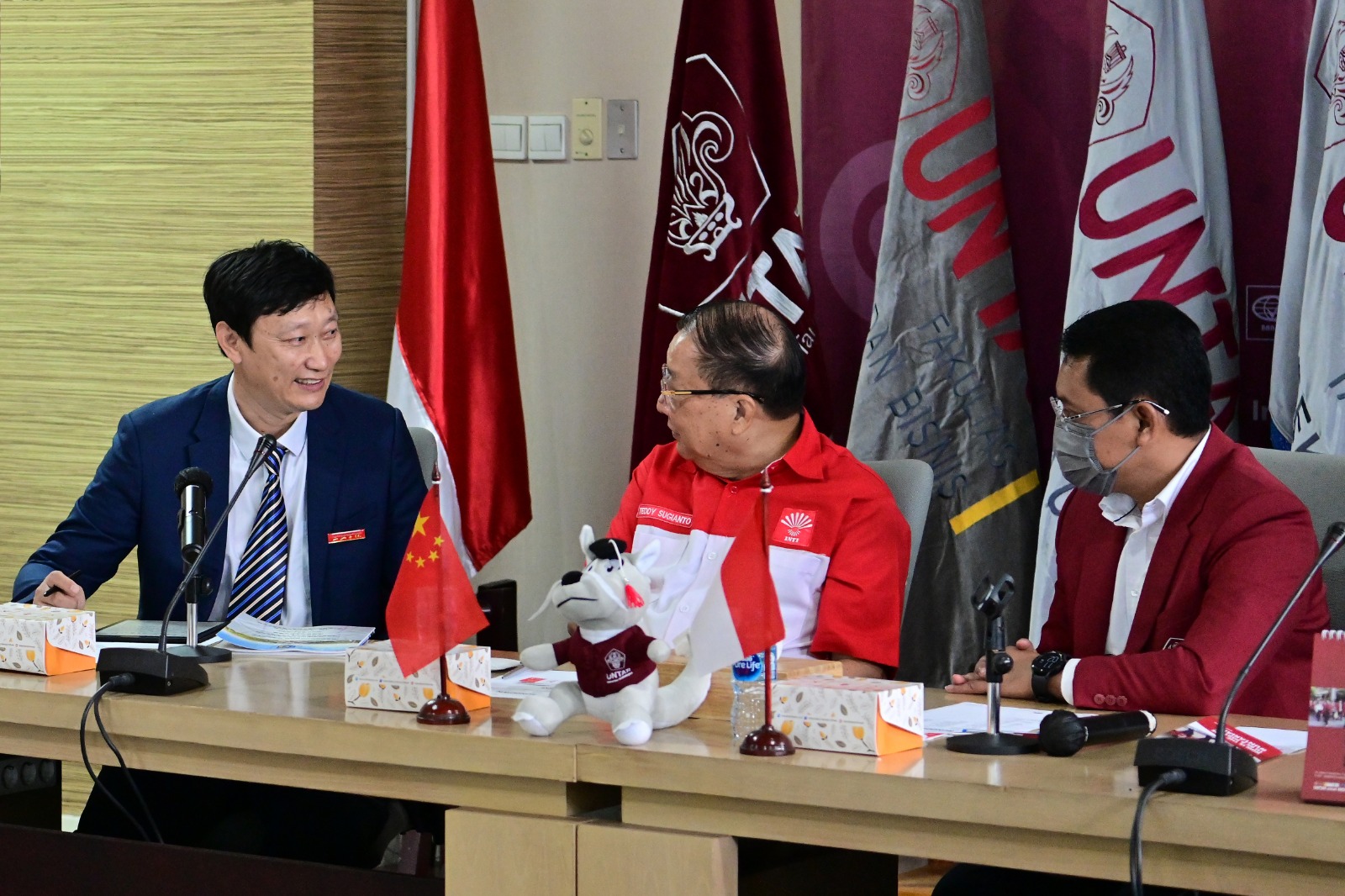 Rector of Untar believes University of Sanya able to obtain experience and inspiration from Untar. "We are delighted for the visit to Untar, and we hope we could communicate and collaborate between both institutions," he said.
An MoU signing to mark the official cooperation between two institutions was also conducted in this event. Untar dan University of Sanya is ready to cooperate in student exchange, joint research, internship, and others.
"We hope the collaboration between Untar and University of Sanya will be beneficial for both institutions," said Prof. Liu.
University of Sanya is a Chinese private university located in Sanya city, Hainan Province. Established in 2005, University of Sanya is supported by Geely car company, and becomes one of the first private universities in China. Currently, University of Sanya focuses its research on industries, 5G and AI technology, and Big Data. (YI/YS/AW)