The Faculty of Arts and Design (FSRD) Untar organized 2022/2023 Odd Semester Judicium, Thursday (9/2), at Untar campus Auditorium and attended by faculty leaders and lecturers.
210 students obtained Bachelor of Arts degree in this judicium. The judicium was attended by 106 Bachelor of Visual Communication Design Study Program and 103 Bachelor of Interior Design Study Program.
Dean of FSRD Untar Dr. Kurnia Setiawan, S.Sn., M.Hum. expects graduates to always think positive in order to develop themselves well.
"People that have growth mindset will always grow," he said.
He also expects the knowledge obtained in FSRD to be applied in society.
Meanwhile, Head of Bachelor of Interior Design Study Program Maitri Widya Mutiara, S.Sn., M.M. reminded graduates to always learn. According to her, true learning means one can survive every situation.
In the same occasion, Head of Bachelor of Visual Communication Design Study Program Ruby Chrissandy, S.Sn., M.Ds. highly appreciated students for their hard work, especially during their thesis. The judicium becomes the best moment for all.
In this event, each Head of Study Program presented graduation letter to every judicium participant.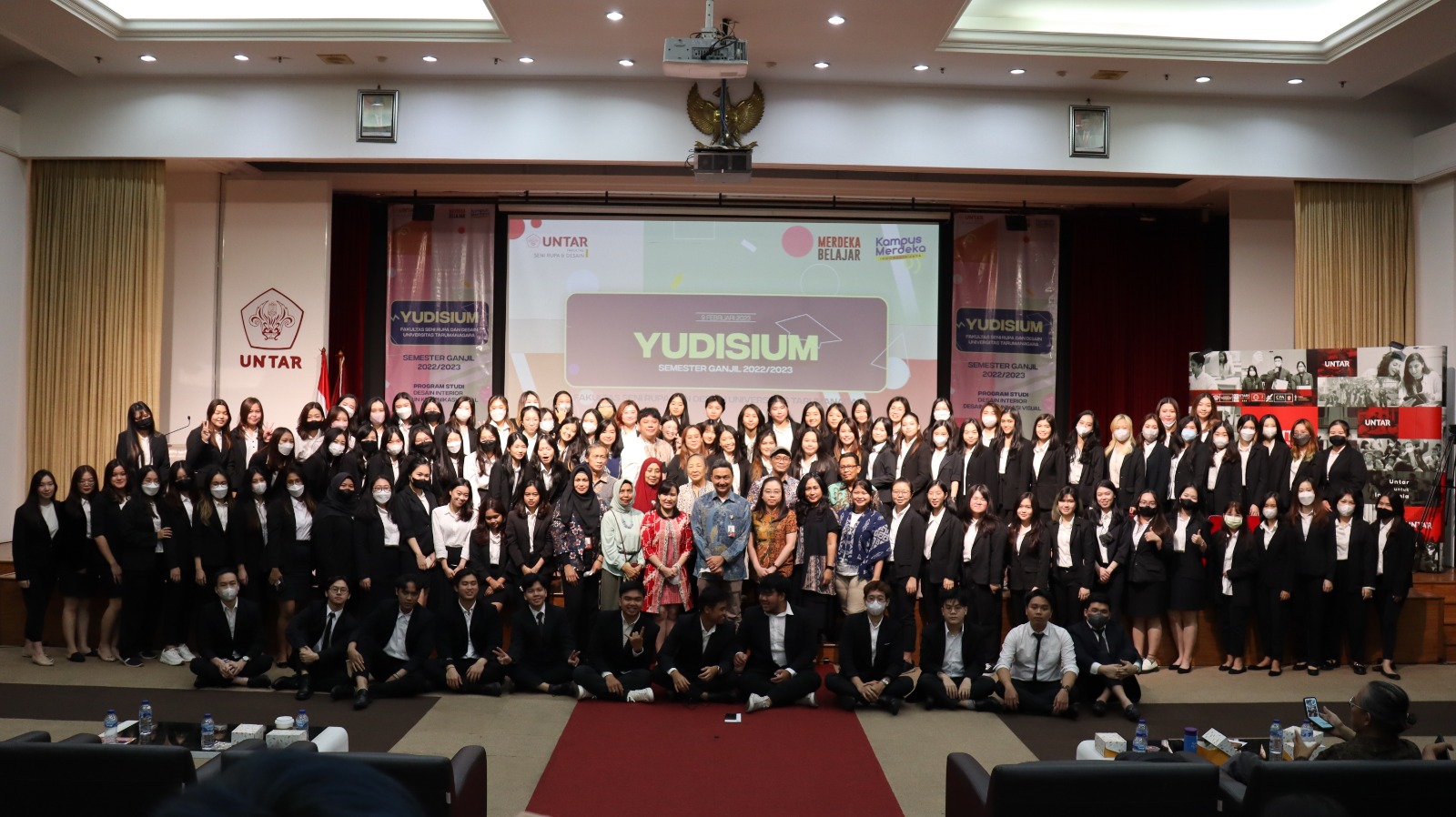 This semester judicium produces 26 best works of FSRD students that will be exhibited at Untar campus. The works come from 14 Interior Design students and 12 Visual Communication Design.
Bagas Mahaputra, representing all judicium participants, stated his appreciation to all lecturers and staffs that helped throughout study. He admitted that studying at Untar helped him with opportunities to meet great people.
"Today is an evidence of our hard work," he said.(DW/YS/AW)