Odd Semester 2022/2023 Judicium of the Faculty of Engineering (FT) officially stated bachelor's, master's, and doctoral students as graduates, Thursday (26/1), held at Untar Campus I Auditorium.
In this judicium, six Doctors of Civil Engineering, 12 Masters of Architecture, five Masters of Urban and Regional Planning, 22 Masters of Civil Engineering, 29 Bachelors of Architecture, 69 Bachelors of Civil Engineering, 11 Bachelors of Mechanical Engineering, 61 Bachelors of Industrial Engineering, seven Bachelors of Electrical Engineering, 10 Bachelors of Urban and Regional Planning officially graduated.
Ten students with the highest GPA was also announced. Lilik Ariyanto from Doctor of Civil Engineering Study Program achieves a perfect score of 4.00.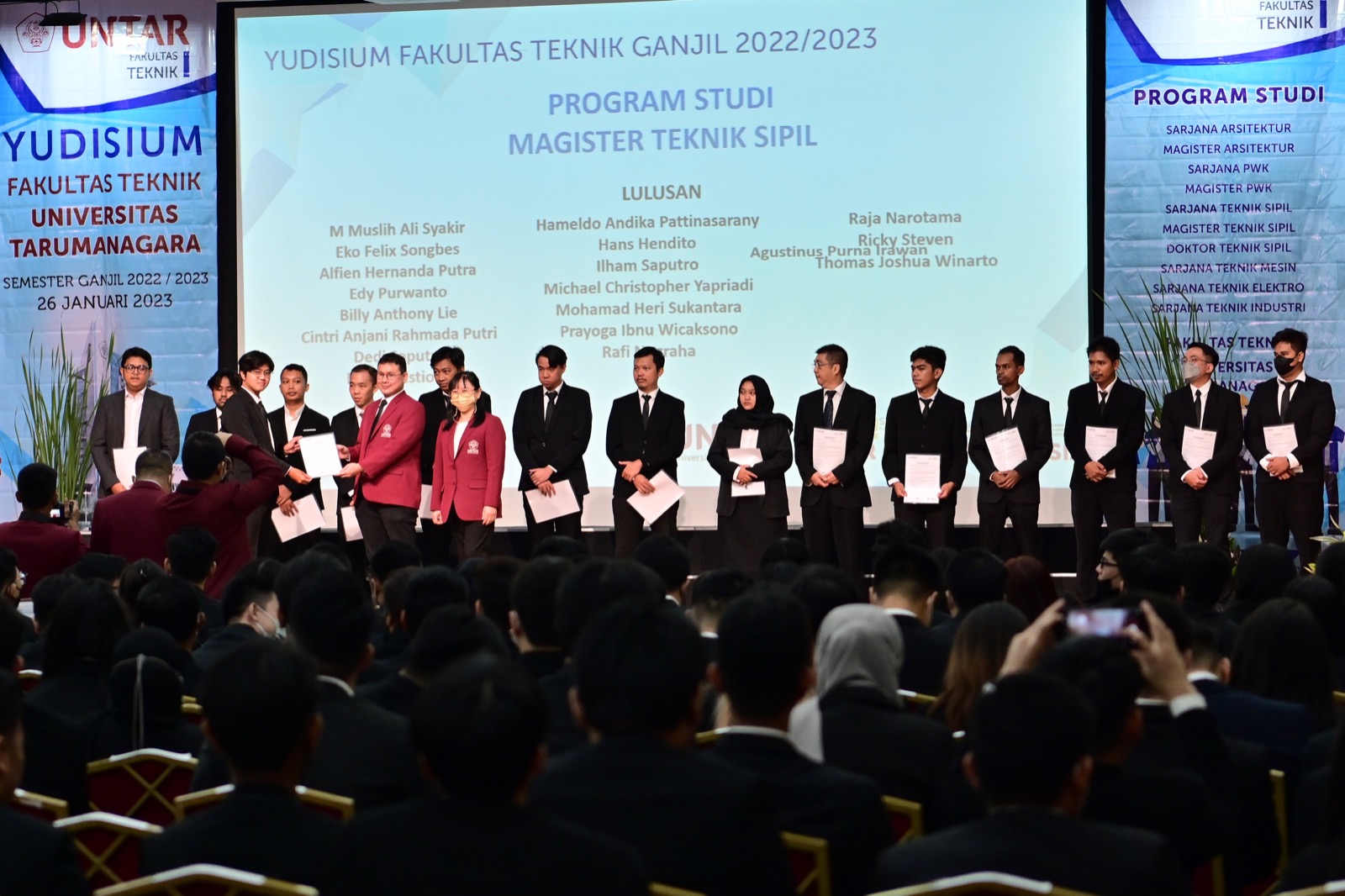 Dean of FT Untar Harto Tanujaya, S.T., M.T., Ph.D. congratulated every graduates and asked them to always carry almamater's reputation everywhere and at anytime. "We are always open to alumni of FT Untar. Let's maintain our almamater's good reputation," he said.
Rector of Untar Prof. Dr. Ir. Agustinus Purna Irawan, M.T., M.M., I.P.U., AE, who is also a lecturer of FT Untar, attended this judicium and congratulated all graduates, and expects them to never stop learning.(DW/YS/AW)
Full Video: