Untar becomes the host of Greenmech & Robot for Misson (R4M) Regional Competition 2023. This competition is a collaboration between Rumah Edukasi and Untar, Universitas Katolik Parahyangan Bandung, and Indonesian Science, Technology, Engineering, and Mathematics (STEM) Activist Association, held at Untar Campus I, Saturday (23/1).
Attended the event, Director of Rumah Edukasi Mulia Anton, Head of Indonesian STEM Activist Association Dr. Arif Hidayat, Ph.D., and Acting Head of National Achievement Center (Puspresnas), Ir. Hendarman, M.Sc., Ph.D.
The purpose of this regional competition, which participated by 75 teams, is to encourage creativity and teamwork in problem solving.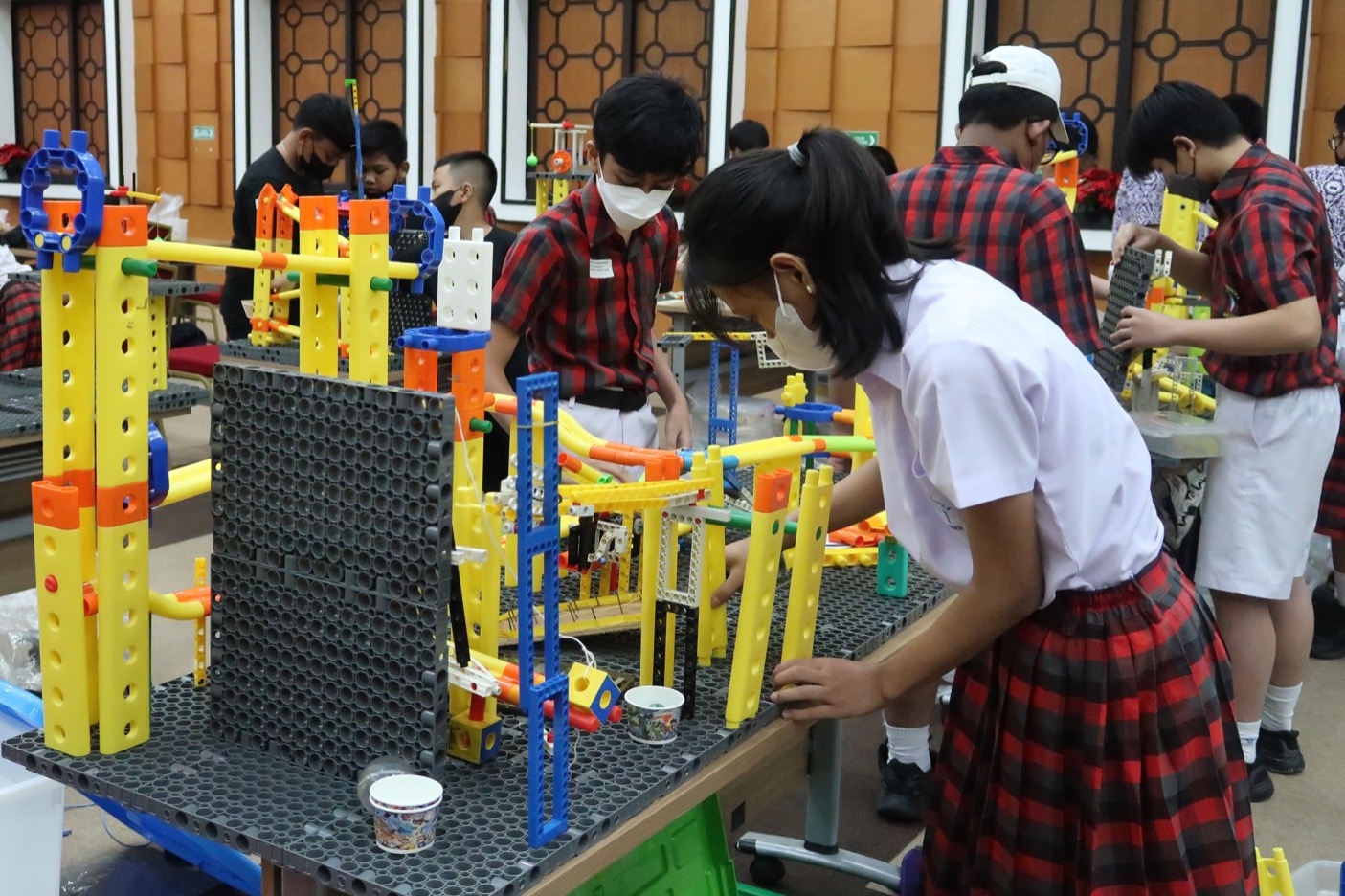 This competition also supports Independent Learning Program aimed to prepare successful Indonesian golden generation. Furthermore, this competition is aimed to inspire participants in demonstrating the result of a creative scientific education.
Scientific principle utilized in this competition is a combination of 5 educational and developmental aspects, known as STEAM (Science, Technology, Engineering, Art, and Mathematics). There are 3 levels in this competition, which are Primary School, Junior High School, and Senior High School.
Prof. Dr. Ir. Agustinus Purna Irawan, M.T., M.M., IPU, AE. during the opening said that Untar wants to always contribute in technological development, especially in the field of STEAM, and to grow spirit in developing this scientific principle.
Since 2017, this competition has always been organized at Untar, on regional or national level. The teams that managed to pass the regional competition will compete in the national competition on 27 May 2023 in Jakarta, and international competition in Taiwan on 3 August 2023.(EL/YS/AW)
Read More on External Media
Kompas.id
Pembelajaran yang Menyenangkan Dapat Membentuk Keterampilan Siswa