Lecturer of the Faculty of Engineering (FT) Untar Didi Widya Utama, S.T., M.T. obtained Ph.D. after finishing doctoral study at Kun Shan University (KSU), Taiwan, Monday (11/1).
Didi explained his study outcome, titled "Dynamic Stability of Mooring System on Typhoon-proof Wave Energy Power Plant Generator" in front of examiners.
In the presentation, Didi explained that wave energy power plant generator that submerged at certain depth must be stable, even during typhoon, in order to be efficient. Therefore, an effective mooring system must be developed to maintain the stability of the generator.
"The potential to continue this study in Indonesia is massive, as Indonesia is a maritime country or mostly consists of ocean, especially at Makassar Strait which passed by a strong ocean current known as Indonesian Throughflow," Didi continued.
His research proves a working mooring system which secure and able to generate sufficient power.
Rector Prof. Dr. Ir. Agustinus Purna Irawan, M.T., M.M., IPU, AE that also attended on-site congratulated Didi on the successful effort of the lecturer whom also serves as the Secretary of Mechanical Engineering Study Program FT Untar.
The obtained degree is expected to be beneficial to the development of science, and Rector hopes Didi to stay humble and continues to make works.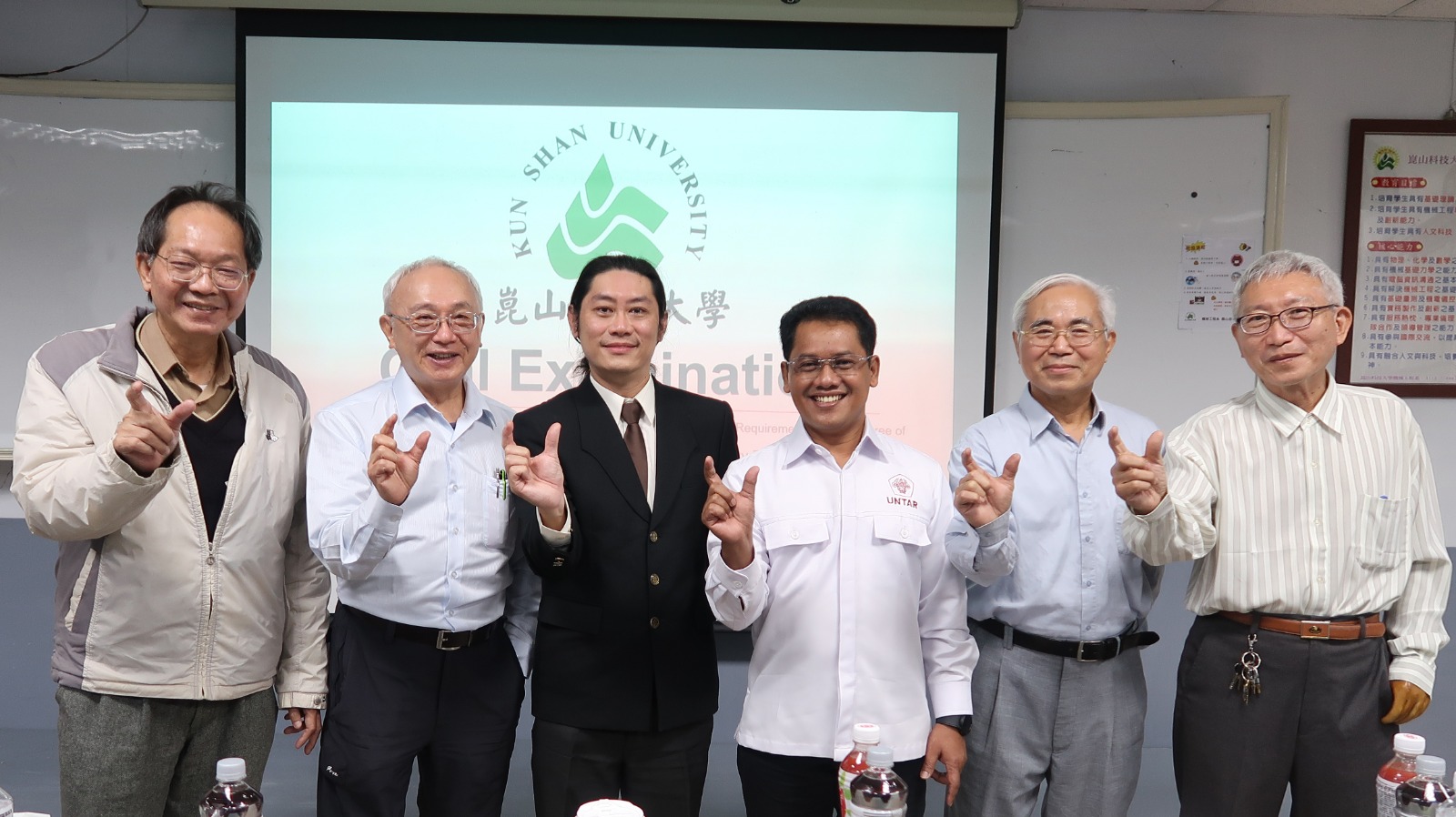 In the same occasion, Rector stated appreciation to KSU, mentors, and examiners that have accompanied Didi Widya Utama until his graduation.
"Thank you to mentor, examiners, and KSU that have guided Didi up to his graduation. Thank you for the collaboration built this far," said Rector.
Untar and KSU have collaborated in various fields, such as student and lecturer exchange, international conference, joint research, double degree program, and others. (AW/YS/AW)