Student achievements, especially non-academic, need to be supported with adequate facilities. As an effort to support that, Tarumanagara Foundation revitalize campus facilities to meet required standards.
Adequate facilities could help students to present achievements and support learning activities, on national and international level, and to support higher education rankings assessment as support to academic process.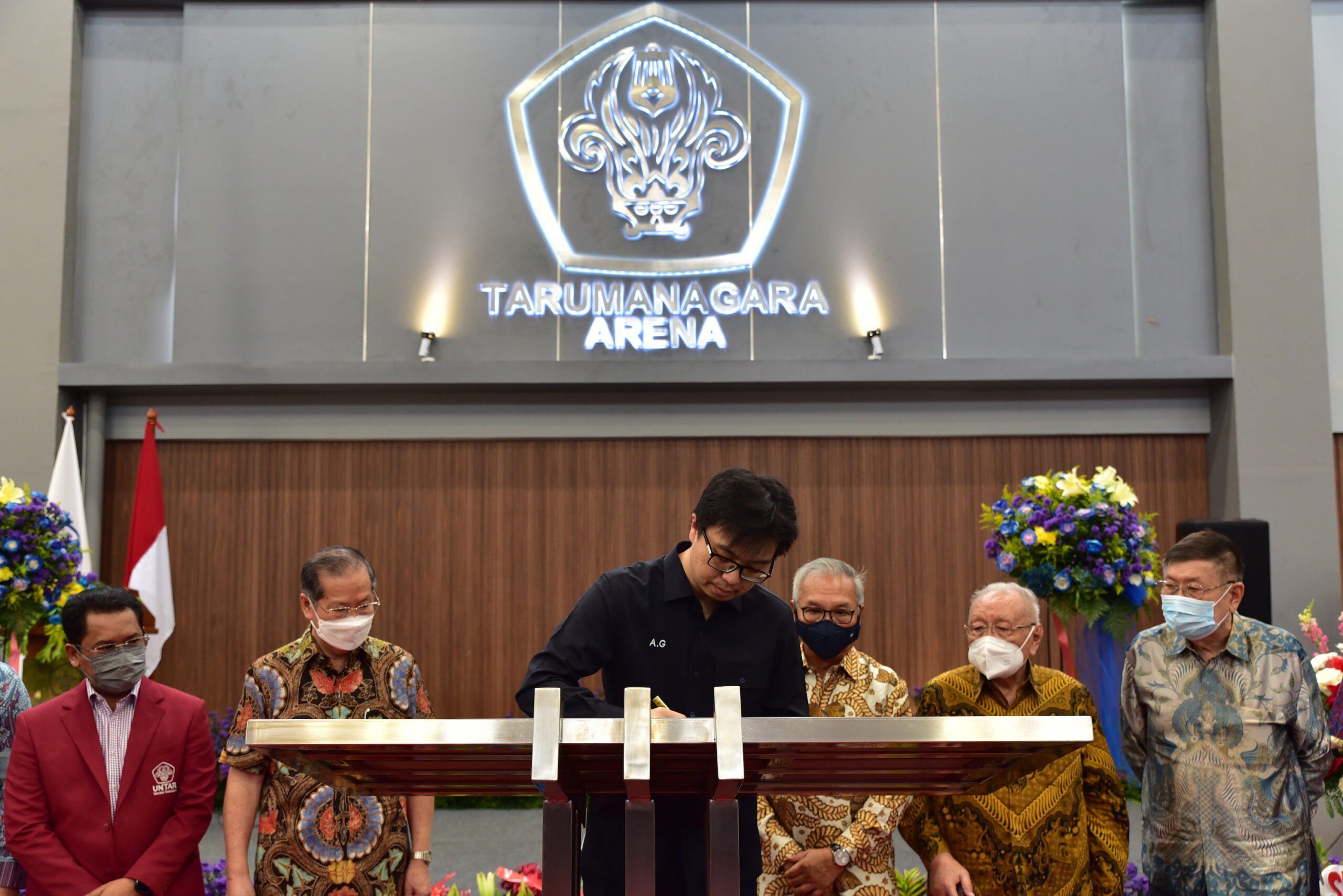 One of the revitalizations conducted by Tarumanagara Foundation is a sport facility named Tarumanagara Arena. Officially opened by Chairman of Tarumanagara Foundation Dr. Ariawan Gunadi, S.H., M.H. on Thursday (1/12) at Untar campus, attended by Tarumanagara Foundation managements, Rector of Untar Prof. Dr. Ir. Agustinus Purna Irawan, M.T., M.M., IPU, AE, and the ranks.
Chairman of Tarumanagara Foundation said that the revitalization of the sport facility was an effort to support students in nonacademic activities. Tarumanagara Arena is expected to produce students with strong and persistent character in order to carry almamater's honor.
Rector of Untar Prof. Dr. Ir. Agustinus Purna Irawan, M.T., M.M., IPU, AE, stated that student activities need actualizations in academic and nonacademic fields, such as sports.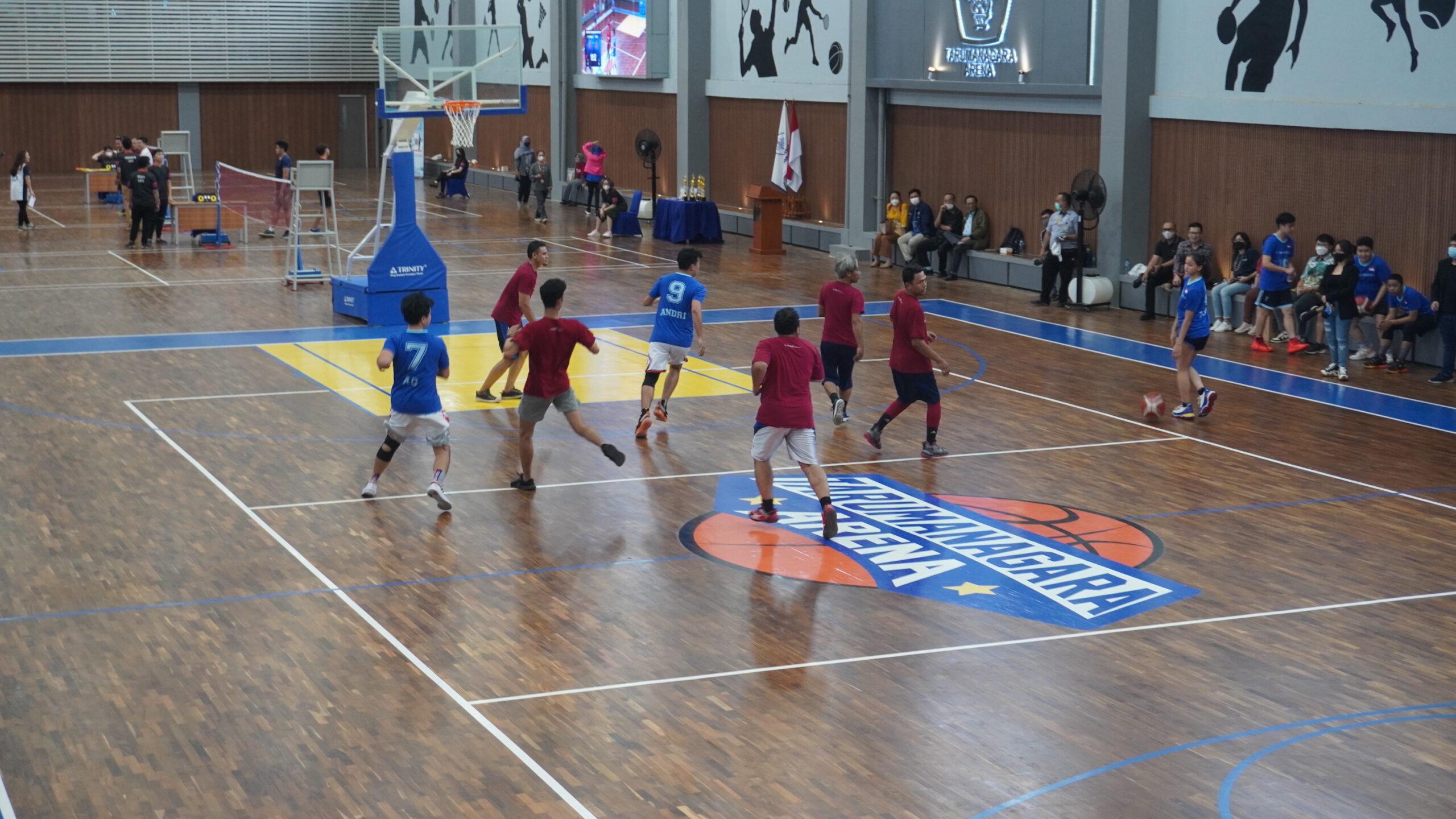 He added, this facility is aimed to support students having potential in the fields of sports. Particularly, Untar will award students whom also athletes in the form of scholarships.
Tarumanagara Arena, which located at Campus 1, P Building 8th floor, is the sports hall which was renovated to become more modern and comfortable. This facility houses basketball, badminton, volley, and tennis courts, as well as a fitness center that available to be used by Untar lecturers, students, and staffs. Aside from sports, this facility is also available for big events and could hold up to 1.000 participants.
-DW/YS-
-AW-
Read More on External Media
Sonora
Rektor Untar: Tarumanagara Arena Jadi Ajang Tumbuhkan Sikap Sportifitas Mahasiswa!
Tribun News
Rektor Untar: Fasilitas Pendidikan di Perguruan Tinggi Dorong Peningkatan Kualitas Perkuliahan
Medcom.id
Gelar 'Karpet Merah', Bahkan Untar Siapkan Beasiswa Khusus untuk Atlet
Menara62.com
Grand Opening Tarumanagara Arena Undang Atlit Berprestasi untuk Kuliah di Untar
Sindo News
Dukung Prestasi Olahraga, Untar Akan Sediakan Beasiswa Khusus Atlit
Media Indonesia
Resmikan Tarumanagara Arena, Untar Sambut Atlet Berprestasi dengan Beasiswa Pendidikan
Gatra.com
Arena Olahraga Kampus Bisa Tingkatkan Atmosfer Pendidikan Non Akademis