The Geger Pacinan event that took place between 1740-1742 introduced and realized youth that multiculturalism could be an asset to unite Indonesia. In the event, 10 thousand Chinese-Indonesians became the victim of Vereenigde Oostindische Compagnie (VOC), who held power at the time. They who survived, sought refuge to Keraton Mataram to ask for help to push the colonists away. The Javanese and Chinese were able to drive out the Dutch.
This was stated by Foe Jose Amadeus Krisna, a millennial puppeteer who pioneered the multicultural wayang (traditional puppet), during his session as one of the speakers in Indonesian Agents of Change Festival titled "Celebrate Diversity through Education, Culture, and Design," Wednesday (30/11) online.
This event, which was held by the Faculty of Arts and Design (FSRD) Untar, also presented Dean of FSRD Untar Kurnia Setiawan, Ninawati Lihardja (a lecturer of Faculty of Psychology Untar), and M.F. Nilo Wardhani (Head of ATSANTI Foundation) as speakers.
Jose added that multiculturalism is a form of respect to social differences between individuals.
"In the making of Geger Pacinan Wayang, I studied Javanese and Chinese culture deeply. This means a strong relations, a happiness felt when a product or design could give the best for Indonesia," said Jose.
He said, Chinese legacy went back to 200 years BC. This means the Chinese culture has rooted deeply since a long time ago, and this multicultural spirit wanted to be brought back.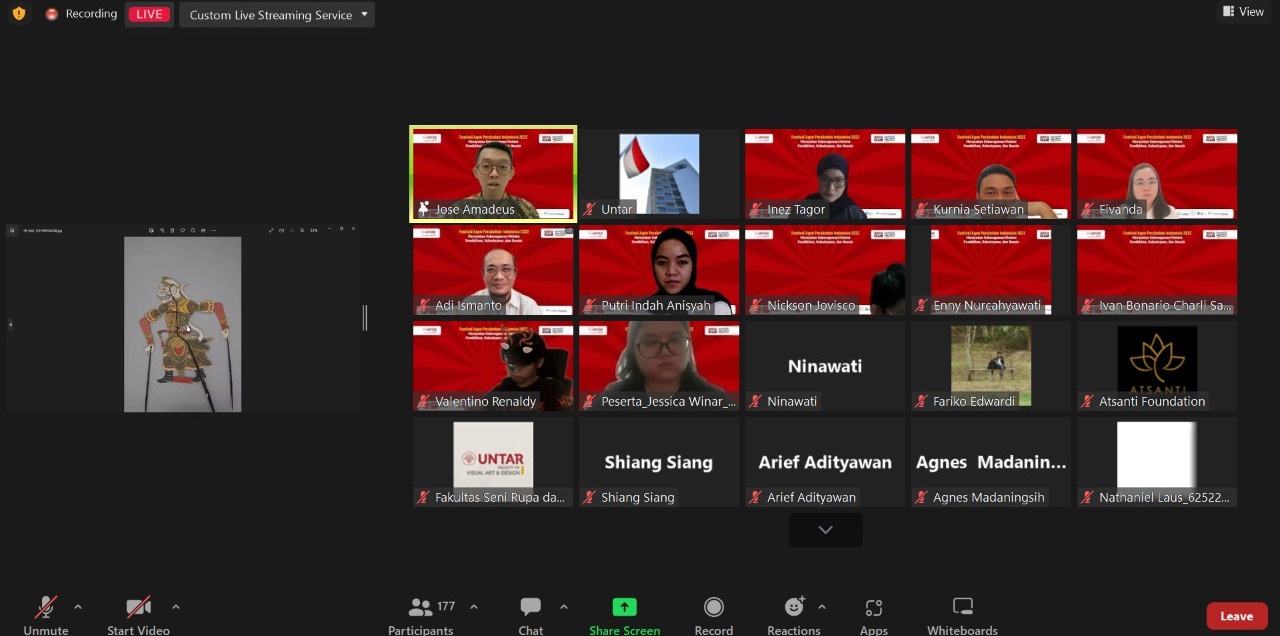 The Indonesian Agents of Change Festival is expected to make the society realizes that design could be used for educational media and to celebrate diversity.
-SC/YS-
-AW-