Again, Untar Academic Community received Indonesia World Record Museum (MURI) award. This time, the MURI award was received by Isyak Meirobi, S.Sn., M.Si.
Isyak, who currently serves as the Vice Regent of Belitung, Bangka Belitung Province, is a student of Doctor of Management Science Study Program Untar.
The world record award was given by the founder of MURI Jaya Suprana, accompanied by Director of MURI Aylawati Sarwono at MURI Gallery Jakarta, Monday (28/11).
Two MURI World Record received were for The First Vice Regent who Becomes a Youtuber to Promote Tourism, Ekraf, and SME category and The First Malay Belitong Traditional Restaurant category.
Isyak stated that Untar has prepared himself well, thus he could be an entrepreneur among the society, in line with the values implemented at Untar, and as an inspiration to help many people.
"I believe students of Untar could exceed what I have achieved so far, and I hope the resonance could be wider," said the alumnus of the Faculty of Arts and Design (FSRD) Untar.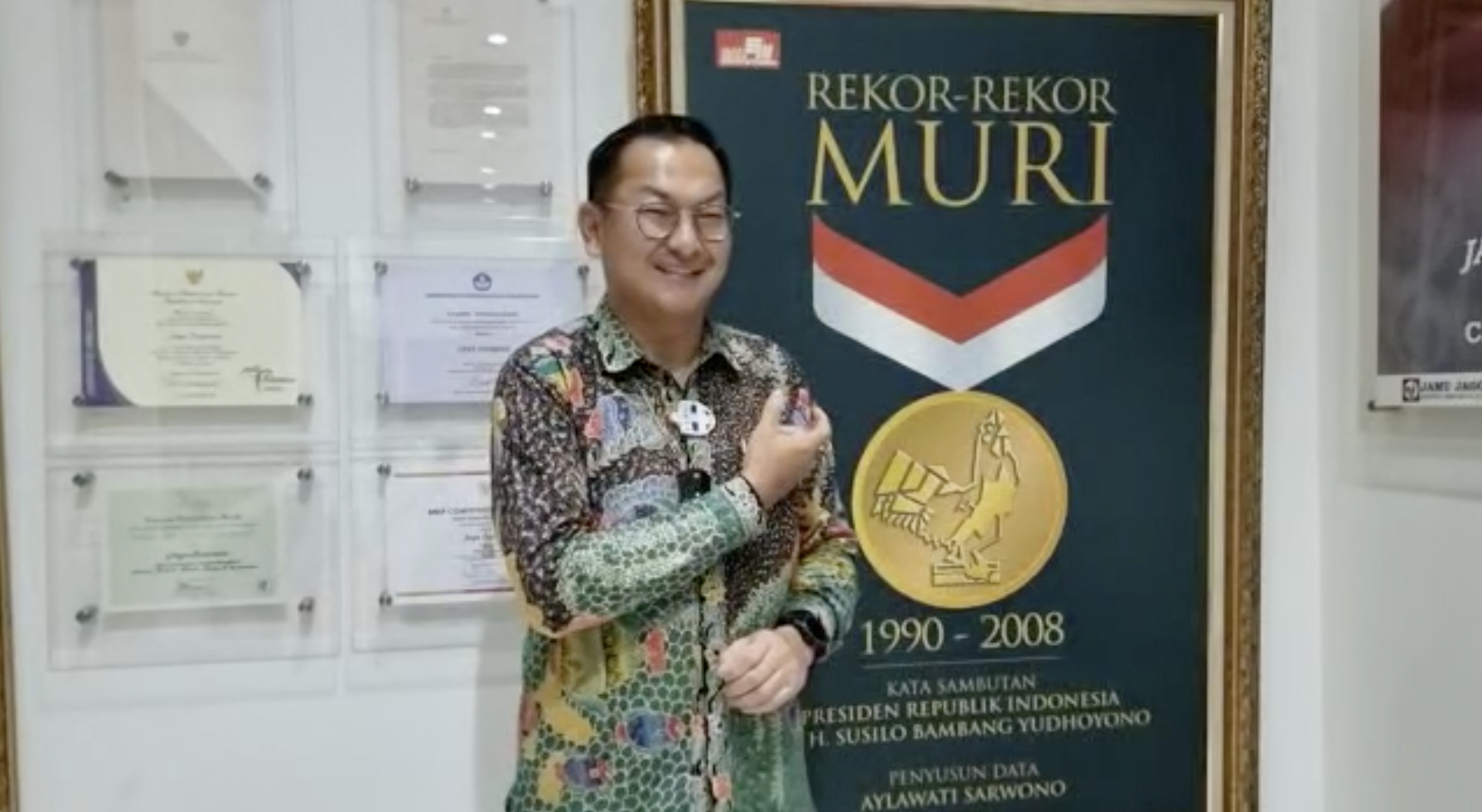 He added, the Malay Belitong Traditional Restaurant he estabilished is aimed to conserve local cultural wisdom of Belitong, in order to become tourism, creative economy, and SME contents.
Previously, Isyak Meirobi received the Young Figure with Nusantara Natural Culture Character from Nusantara Natural Culture Center Foundation (Pusbatara).
Rector of Untar Prof. Dr. Ir. Agustinus Purna Irawan, M.T., M.M., IPU, AE, said that this achievement accomplished by the Vice Regent of Belitung could be continuously improved in the future, to bring prosperity to the people.
"We are very proud today, as the Vice Regent of Belitung whom also a student of Doctor of Management Science Study Program Untar, has shown various achievements in SME and Tourism improvement in Belitung," stated Rector who attended the MURI Award ceremony.
He continued, Untar supports various society utilization improvement activities in Belitung Regency through mutual collaboration. "Untar untuk (for) Indonesia" has arrived in Belitung to support Regional Government in improving and developing SMEs.
Untar itself has received several MURI World Record awards, such as the Most University Participants in Online National Student Exchange Program (PMN) 2020, the First Virtual National Church Choir Festival Competition, campus with the longest continuous implementation of Indonesian culture, and Untar lecturer as the Woman with the Most Master's Degree.
-DW/YS-
-AW-