Rector of Universitas Teknokrat Indonesia (UTI) Dr. H.M. Nasrullah Yusuf, S.E., M.B.A. along with other delegates visited Untar and greeted by Rector of Untar Prof. Dr. Ir. Agustinus Purna Irawan, M.T., M.M., I.P.U., ASEAN Eng., Friday (4/11) at Untar campus auditorium.
The intend of this visit was to exchange ideas, information, and experience between two universities.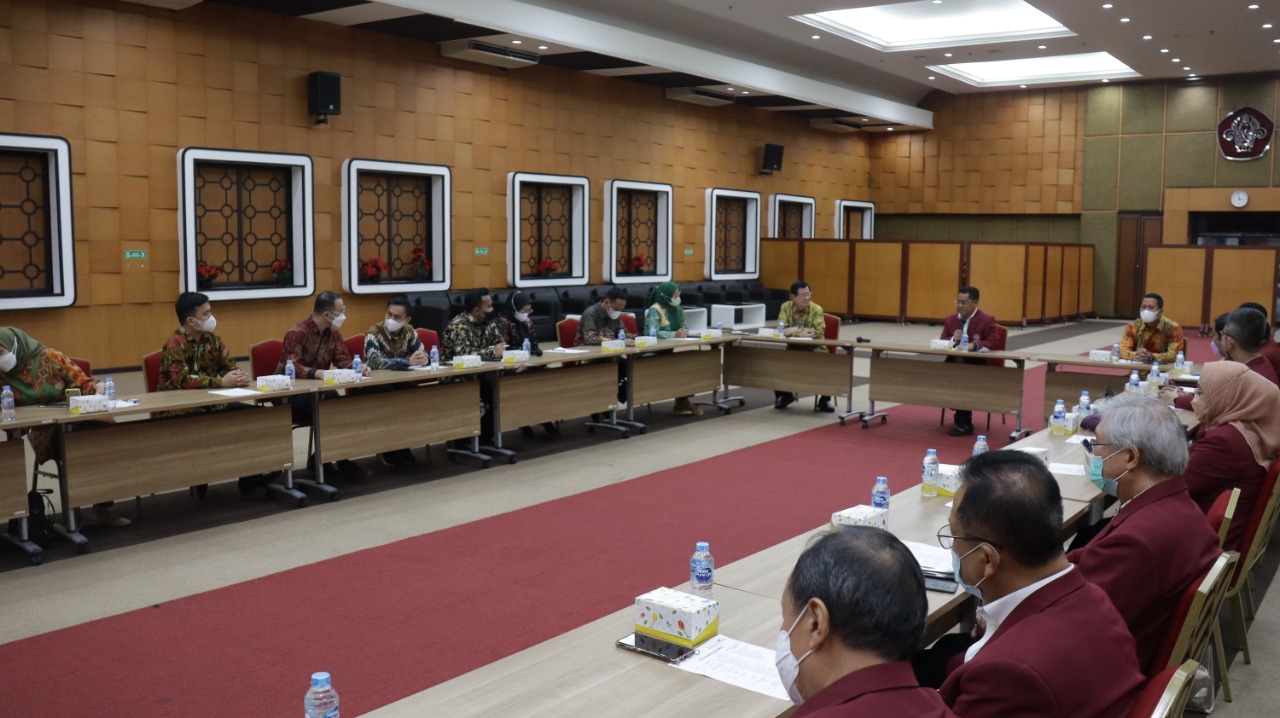 Rector of UTI Dr. H.M. Nasrullah Yusuf, S.E., M.B.A. stated that through this cooperation, Untar could help UTI improve education in Lampung. "We hope our presence at Untar could help us improve education in our region," said Rector of UTI.
Rector of Untar explained the opportunities of this cooperation that can be developed for the improvement of both universities. "Therefore, collaboration is important and we are very happy if we could build collaboration in higher education," said Rector of Untar.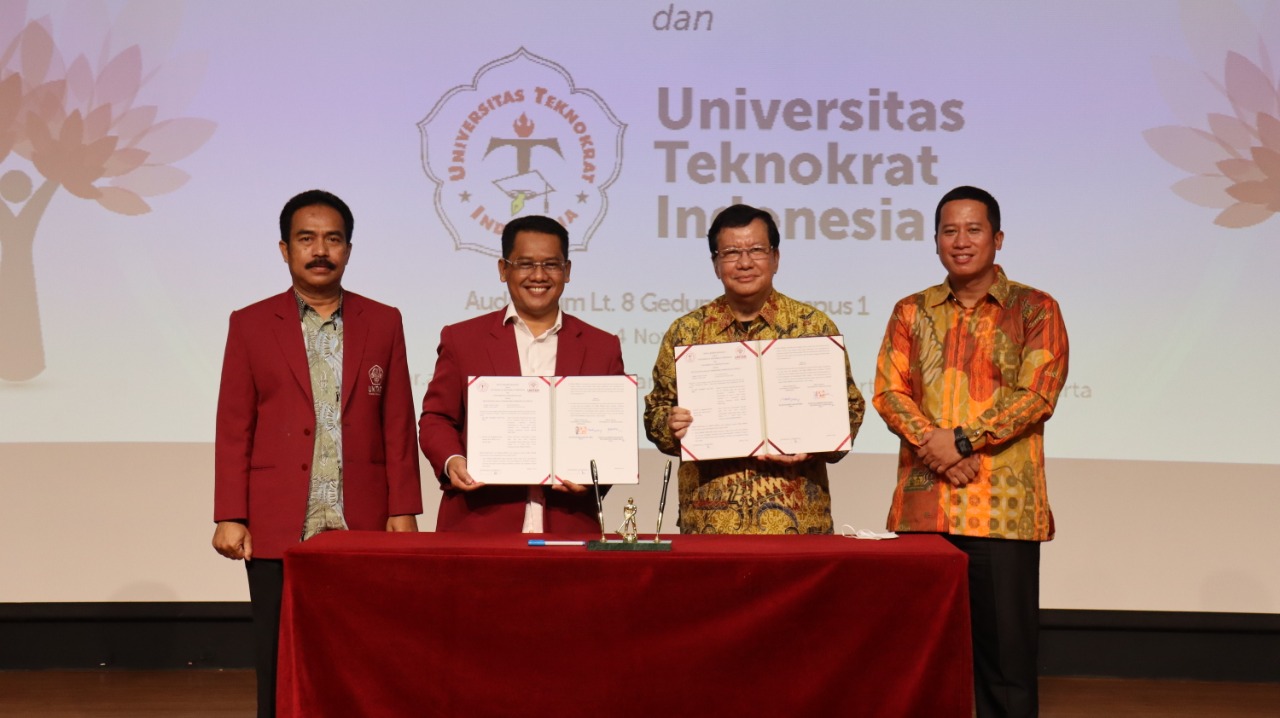 In this meeting, a signing of MoU was also conducted in order to estabilish cooperation and synergize actively and positively between Untar and UTI.
-DN/YS-
-AW-