Untar held an offline graduation ceremony at Jakarta Convention Center, Saturday (16/10). 1.534 bachelor's, master's, doctorate, and profession graduates attended the 80th Graduation Ceremony.
this Graduation Ceremony which themed "Untar for Indonesia: Improving SMEs and Tourism Performance to Indonesia Bangkit" presented Governor of Bali Dr. Ir. Wayan Koster, M.M. to deliver Graduation Ceremony Speech.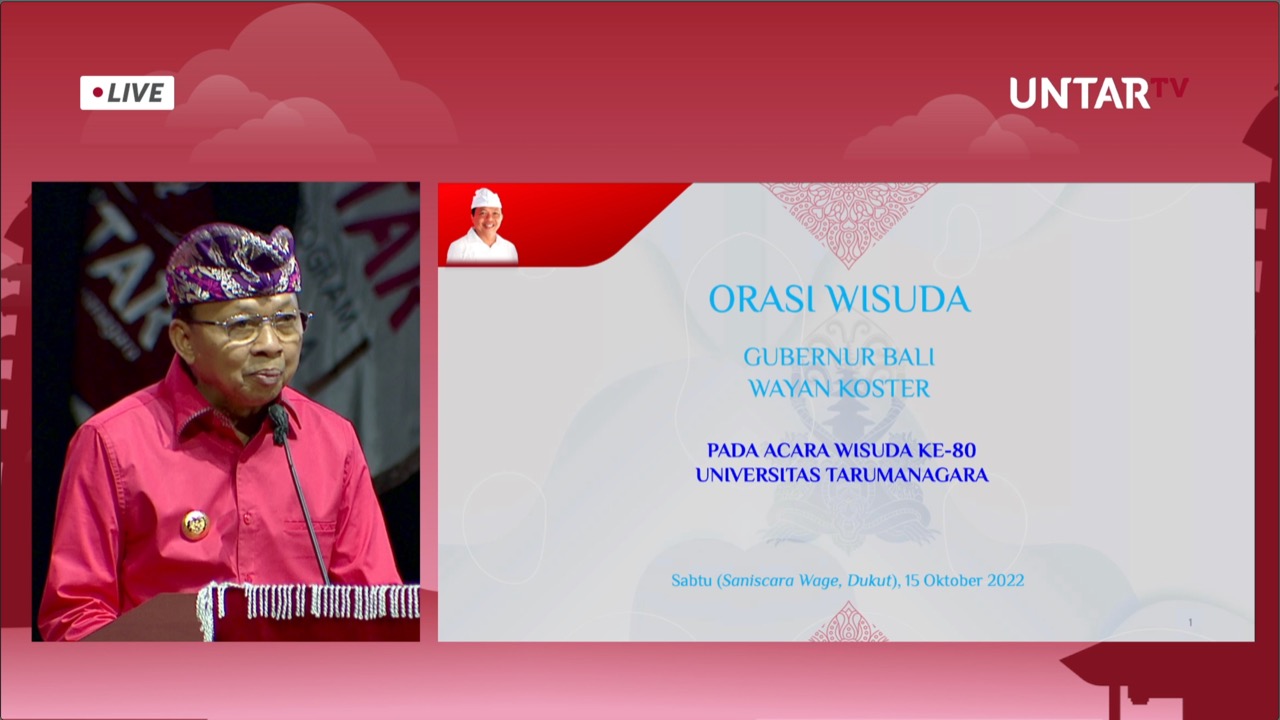 The implementation of collaboration between Untar and regional government, especially Bali, in line with the commitment of G20 countries involved, particularly in offering quality education for everyone.
Head of Higher Education Service Institute (LLDIKTI) Region III Jakarta, Dr. Ir. Paristiyanti Nurwardani, M.P. stated her pride on various achievements and contributions of Untar in producing leading human resources for Indonesia. "We are very confident in the next 5 years, Untar will be the leading university in Southeast Asia and the world," said Paristiyani in her welcoming speech.
Governor of Bali in his speech, presented development programs of Bali province. NEW ERA will be realized by fundamentally and comprehensively improving the development of Bali that covers Three Main Aspects, which are Bali nature, Bali human/manners, and Bali culture.
He added, Covid-19 pandemic caused the downturns of tourism and economics of Bali. Based on that experience, Regional Government of Bali dares to transform the economics by implementing new policies, principals, and approaches in order not to depend on the sole dominance of Tourism Sector.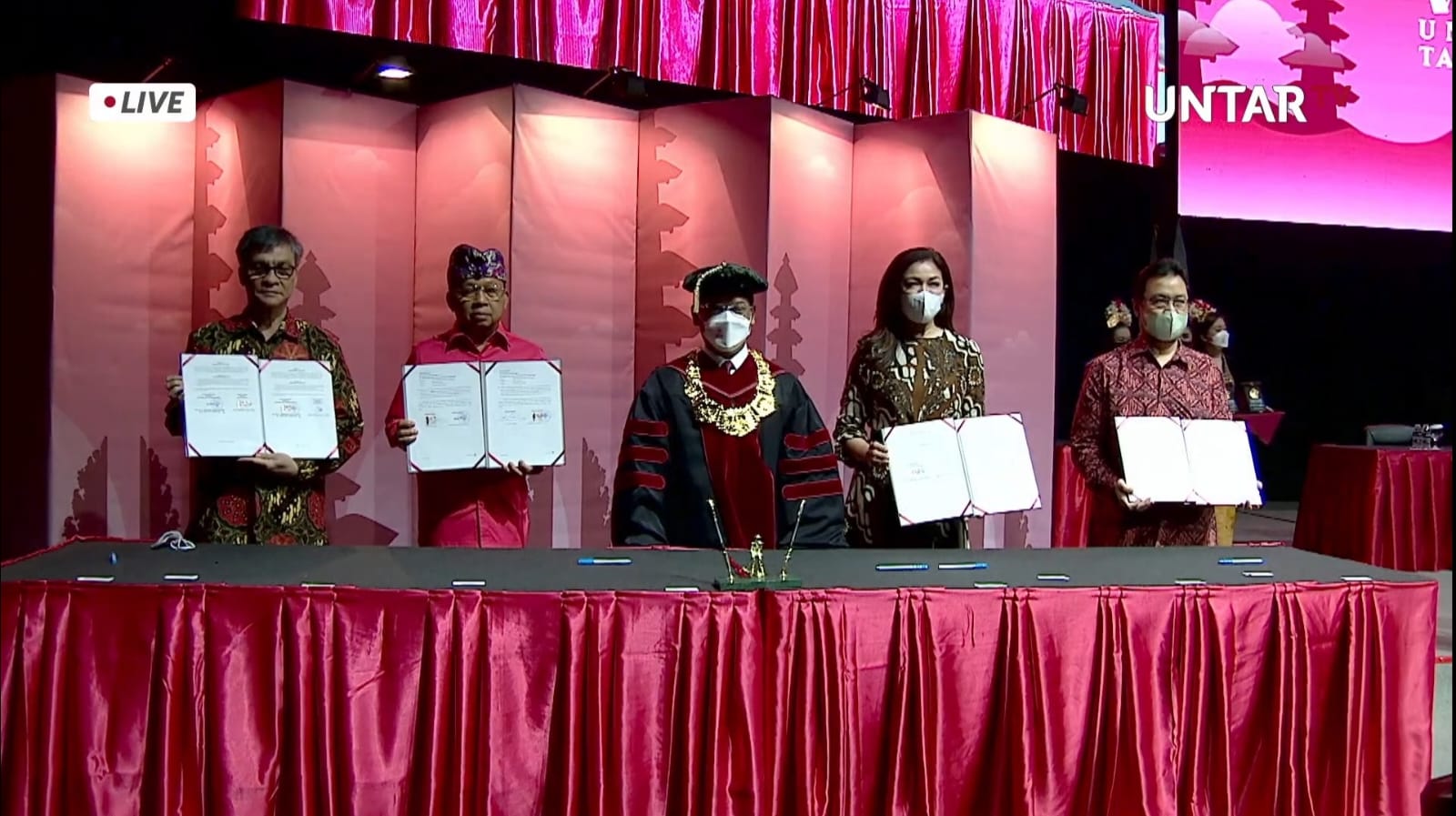 In this occasion, Governor of Bali signed the MoU with Untar as a form of formal cooperation to develop the region. Aside of that, there were also MoU signing with Methodist Jakarta High School, Mardi Yuana Depok High School, Hotel Ciputra Jakarta, PT Win Termal Solusindo, PT Superintending Company of Indonesia (SUCOFINDO), Universitas Mercu Buana, PT Sarana Dinamika Jaya (Media Group Network), and Radio Republik Indonesia Jakarta.
Untar consistently produces leading graduates by providing opportunities for students to directly involve in professional world as early as possible through internship programs, teaching in schools, and others. This has become a part of MBKM implementations which consistently instilled in students.
"One of the implementations of 'Untar untuk Indonesia' is collaboration with various institutions including regional governments, educational institutions, and businesses. We do this in order to support the accomplishment of Key Performance Indicator (IKU) and to facilitate MBKM activites at Untar," stated Rector Prof. Dr. Ir. Agustinus Purna Irawan, M.T., M.M., I.P.U., ASEAN Eng.
The 80th Graduation Ceremony was held offline after two years held online and hybrid due to the pandemic. It has become a tradition in every Untar Graduation Ceremony to show nuances of Indonesian cultures, and this time, Balinese culture was shown. -JS/YS-
-AW-