This year, Untar has an improvement in its research quality, which shown by the increasing number of international publications published in scientific media such as journals and indexed conferences. Quality publications is the product of quality researches.
Quality improvement could also be seen by the increasing collaborations with various international universities colleagues. In line with the Independent Learning Independent Campus, lecturers take part as the mentor of activities which could motivate students to produce publications and other works beneficial for the society.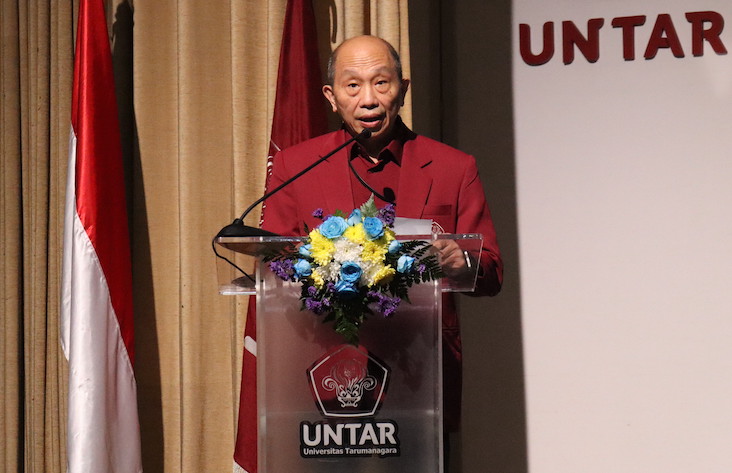 The statement was said by Head of Research and Community Engagement Institute (LPPM) Dr. Ir. Jap Tji Beng, MMSI., Ph.D. in his report in the opening of Research Week 2022, Wednesday (12/10) at Untar campus auditorium.
Research Week 2022 which held annually was themed "Building Untar International Reputation through Lecturers Performance Improvements" this year, as an implementation of academic atmosphere development and an event in 63rd Dies Natalis series. The activity which combined lecturers and students works of various faculties was filled with awardings to lecturers, research poster exhibition, Kemenristekdikti grants research evaluations, and others.
"This is an accountability vessel for lecturers whom assisted by students in conducting innovative, creative, and community engagement researches which in line with Independent Learning Independent Campus (MBKM) and Untar IPE values, which aimed to improve research quality and quantity, as well as continuous community engagements.
Meanwhile, Rector of Untar Prof. Dr. Ir. Agustinus Purnairawan, M.T., M.M., I.P.U., A.E. stated Untar's potency to be a world class university (WCU) is massive. This could be seen from the consistently increasing international publications. The main ingredient is collaboration between lecturers and students.
"Next target, LPPM Untar must produce more reputable international publications," added Rector.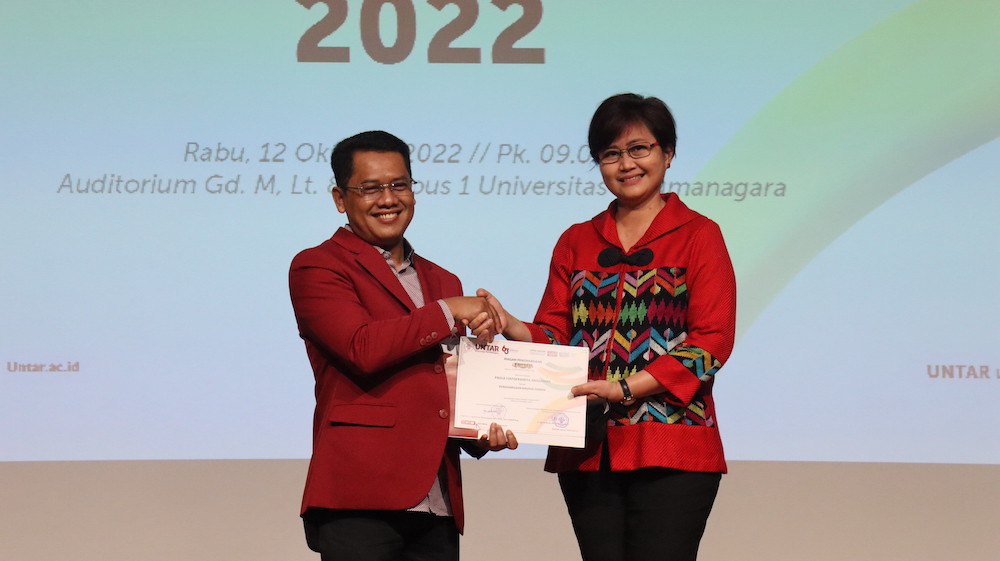 The event was filled with awardings to lecturers whom published researches and publications in various categories, which were articles published in Scopus Indexed International Scientific Journal, Indexed International Journal, speaker in scientific forum, and others. -SA/YS-
-AW-