Wayang Kulit (shadow puppet) performance as one of 63rd Dies Natalis events, is a form of Untar's commitment in preserving Indonesian cultural heritage. Stories of wayang are full of moral values and lessons to live by.
"The performance of wayang is expected to make Untar closer to the people, particularly in introducing and preserving Indonesian culture," said Rector while greeting the attendees of the wayang kulit performance titled "Semar Mbangun Kayangan", at Untar Campus II courtyard, Friday (7/10).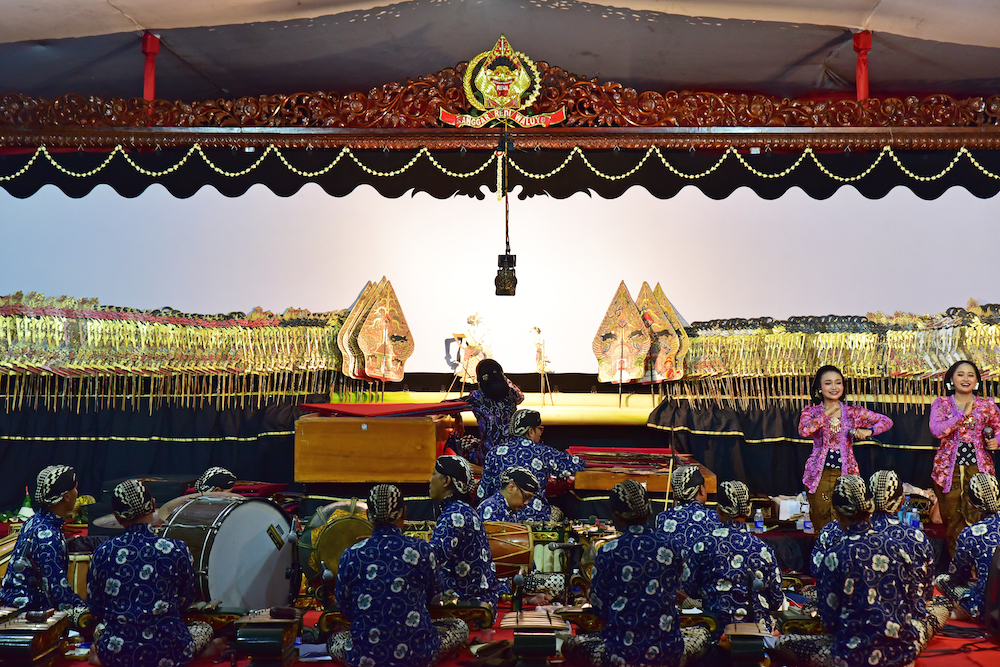 The title "Semar Mbangun Kayangan" was picked due to the messages contained in it, which are the necessity to be respectful towards others and avoid violence in order to build a life in harmony. "The messages contained in the performance are in line with values held by Untar, which are Integrity, Professionalism, and Entrepreneurship (IPE), where Untar contributes to the nation through higher education," said Rector.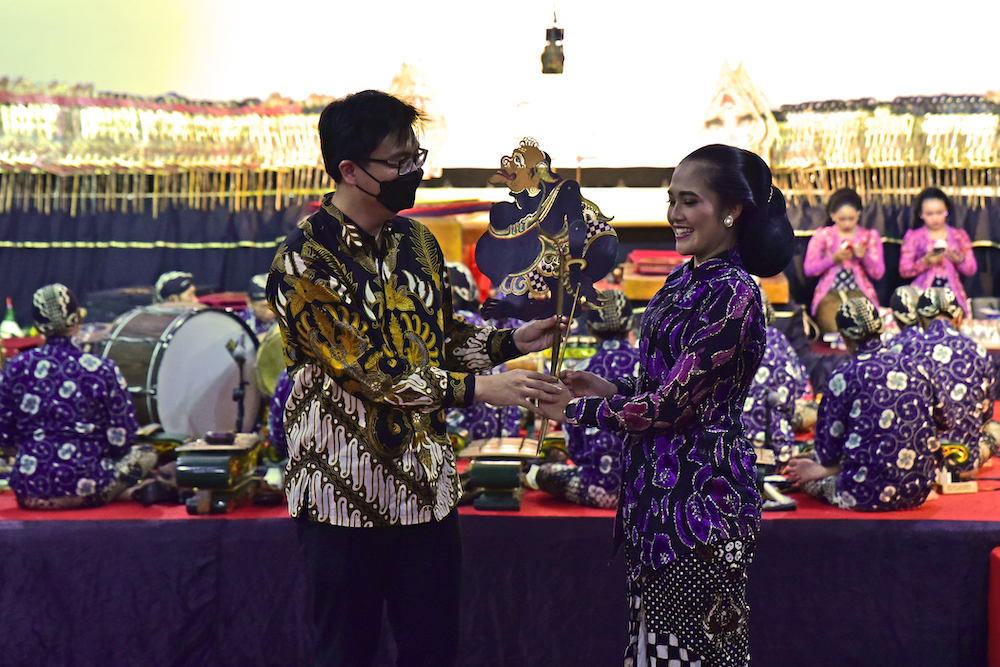 He added, dalang (puppet master) Elisha was chosen due to her uniqueness. She is one of several female dalang and as a representation of millenial generation. Students as younger generations have the opportunity to be advanced and successful as long as they have supporting competencies. Dalang Elisha Orcarus Allasso herself is a young female dalang originated from Sulawesi currently studying doctor.
Untar is always committed to preserve culture by conducting student activities containing Indonesian traditional art elements. In the last 15 years, Untar graduation events have always used regional cultures as the theme, such as cultures of Bali, NTT, NTB, Sulawesi, Borneo, Sumatera, Papua, and Java. In 2015, Untar received MURI Record in the category of the longest continuous Indonesian cultural themed graduation. Even then, Untar is one of the few private universities in Indonesia that own a complete set of karawitan music instruments.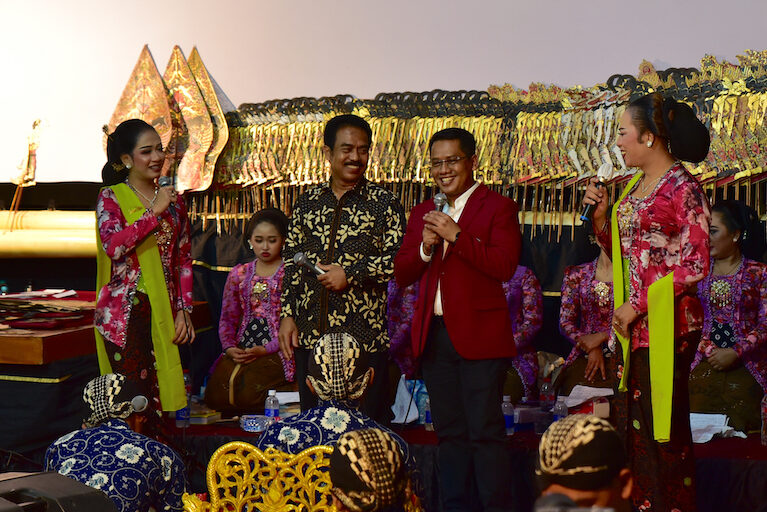 Also attended the event Chairman of Tarumanagara Foundation Dr. Ariawan Gunadi, S.H., M.H., Representative of West Jakarta Council for Provincial Government, invitees, and general public. This night-long wayang performance was also entertained by the performance of sinden (singer) and comedian Mimin and Apri.
Tracks of Achievement in Untar 63rd Dies Natalis
Untar 63rd Dies Natalis on 1 October concludes various achievements over the year. In 2021 – 2022, Untar achievements are international award given to Rector, lecturers, and students in The Third Asia Pacific Conference on Industrial Engineering and Operations Management (IEOM), Excellent Accreditation from BAN-PT, an award from LLDIKTI III as the best private university for Independent Learning Independent Campus program implementations, the best KPI Achiever, and the best student activities award.
The Dies Natalis themed "63 Years of Excellence" is filled with various activities. Aside of wayang performance, other activities was also held including fun walk, cultural seminar, general health check-up for the elderly and equipment aid for the disabled, and blood donation. -YS-
-AW-