Indonesian Furniture Industry and Handicraft Association (ASMINDO) in collaboration with Ministry of Trade, Ministry of Industry, and Ministry of Cooperation and SME of the Republic of Indonesia organized Indonesia Meubel & Design Expo (IFFINA) 2023 themed "The New Sourcing Circle in Asia".
The event was officiated by The President of the Republic of Indonesia Joko Widodo accompanied by Chairman of ASMINDO Dedy Rochimat at International Convention Expo (ICE) BSD City, Thursday (14/9).
Dedy, who also a student of Untar Doctor of Management, explained the overview of Indonesian furniture and handicraft industry.
He stated, world furniture and handicraft is a potential market for Indonesia. In 2022, world market managed to obtain a revenue of USD 690 billion, and projected to reach USD 766 billion in 2023.
Dedy continued, Indonesian export revenue globally in 2022 only reached USD 2,81 billion, and USD 1,2 billion in the first semester of 2023.
"Indonesia needs to maximise this potential by decreasing import dependency and increase export," he said.
Dedy added that ASMINDO along with all partners will support the government in the development of Indonesian furniture and handicraft industry, particularly in developing SMEs to grow, create new job opportunities, and creating quality export that able to fulfill domestic needs.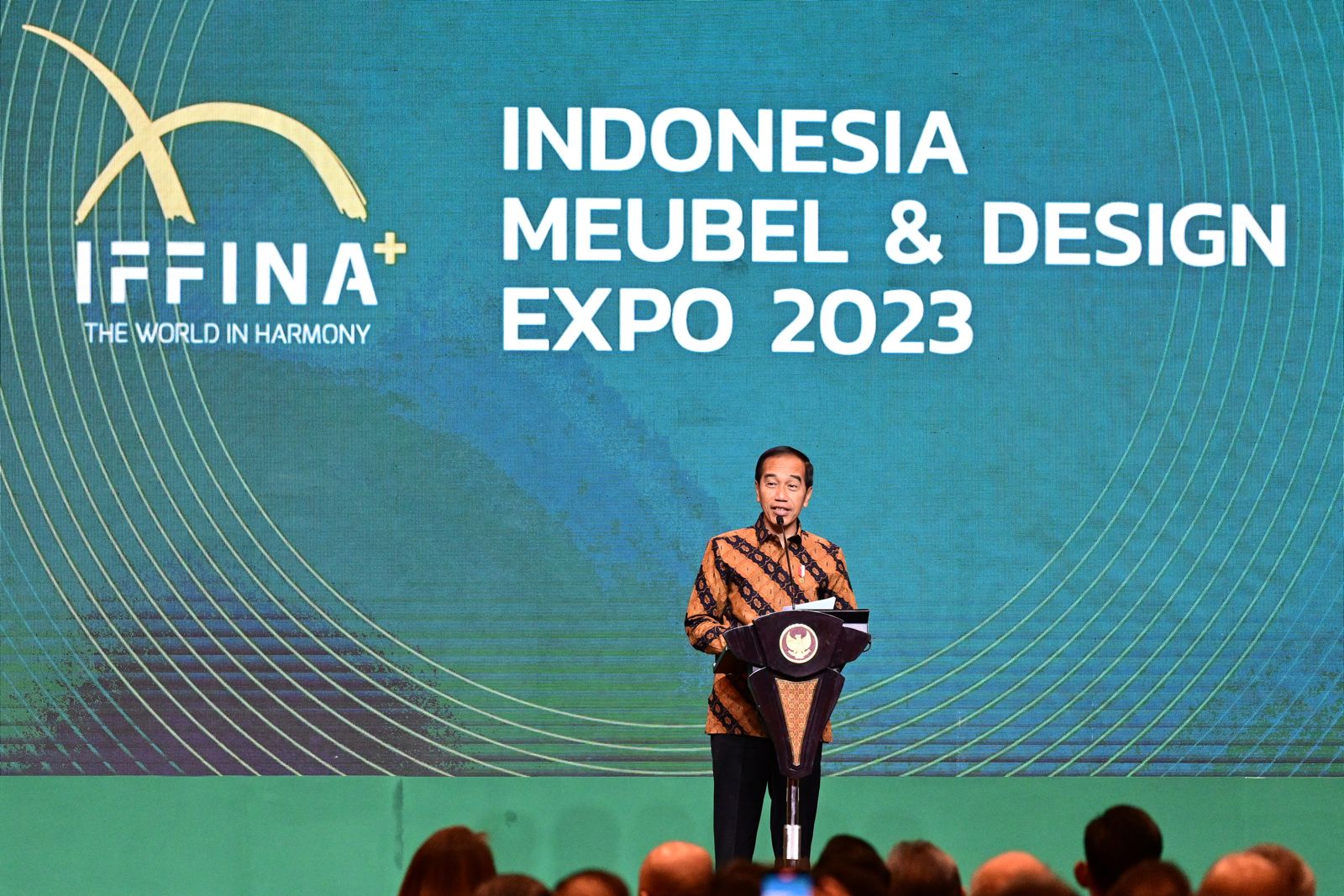 Furthermore, President Jokowi in his speech promised that the government will keep pushing to keep domestic market taken over by import products.
In IFFINA 2023, Untar participates through the Faculty of Arts and Design (FSRD) that exhibits students' works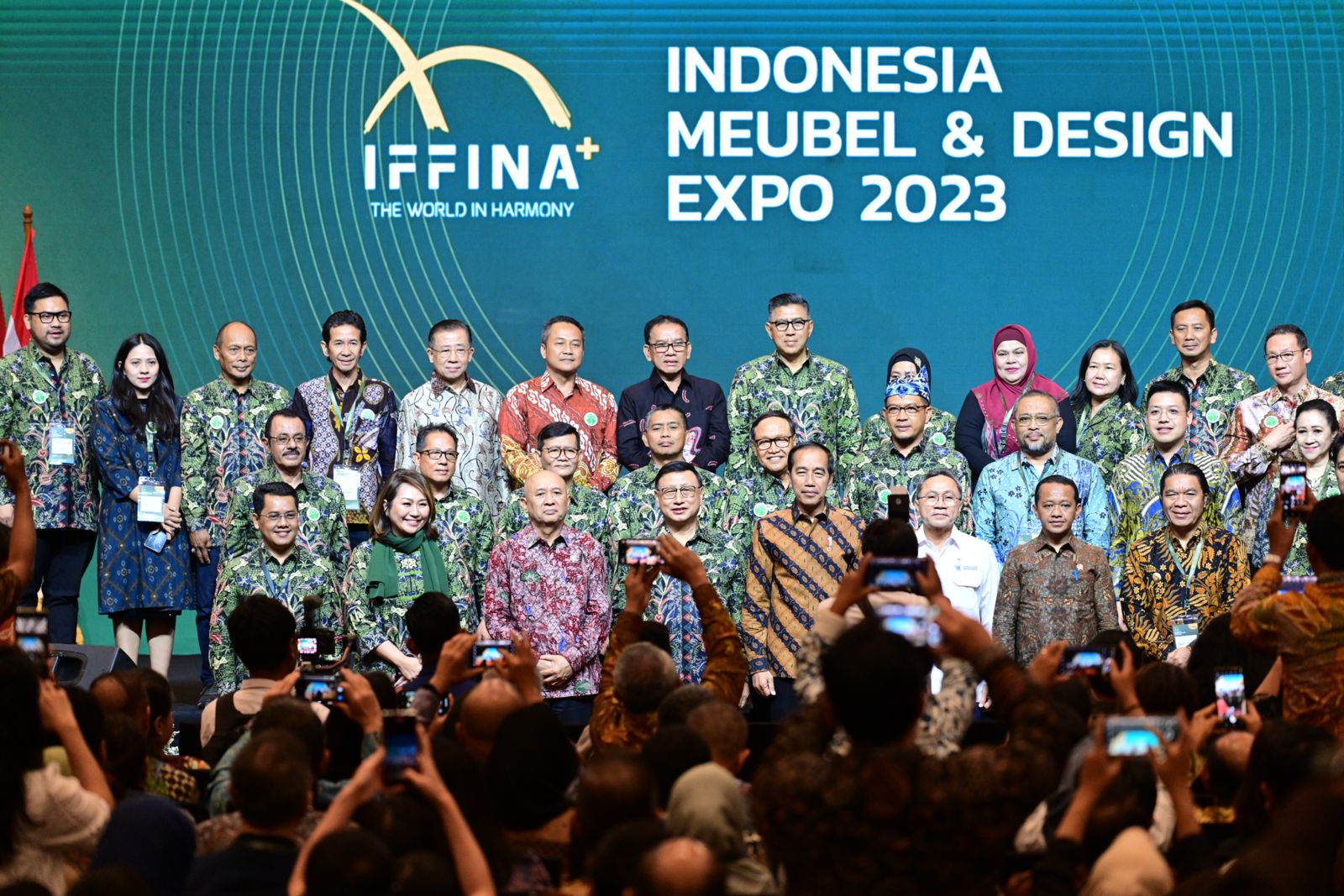 This international event is participated by 298 participants and 5.027 registered visitors from 52 countries. The exhibition which held until Sunday (17/9) was attended by Rector of Untar Prof. Dr. Ir. Agustinus Purna Irawan, M.T., M.M., I.P.U., A.E. who also serves as the Secretary General of ASMINDO. (AW/YS/AW)