Untar sent aid to help survivors of earthquake in Cianjur, West Java. Faculty of Medicine (FK) Untar collaborated with GP Ansor DKI sent 100 health workers, deployed by Dean of FK Untar Dr. dr. Noer Saelan Tadjudin, Sp.KJ and Head of PW GP Ansor DKI Jakarta KH Muhammad Ainul Yakin.
The response team was also supported by Satsuswil Banser Husada DKI Jakarta, Tarumanagara Medical Alumni Family, Indonesia Off-road Federation, Sivali Vishaka, and Dharmachaka Jaya.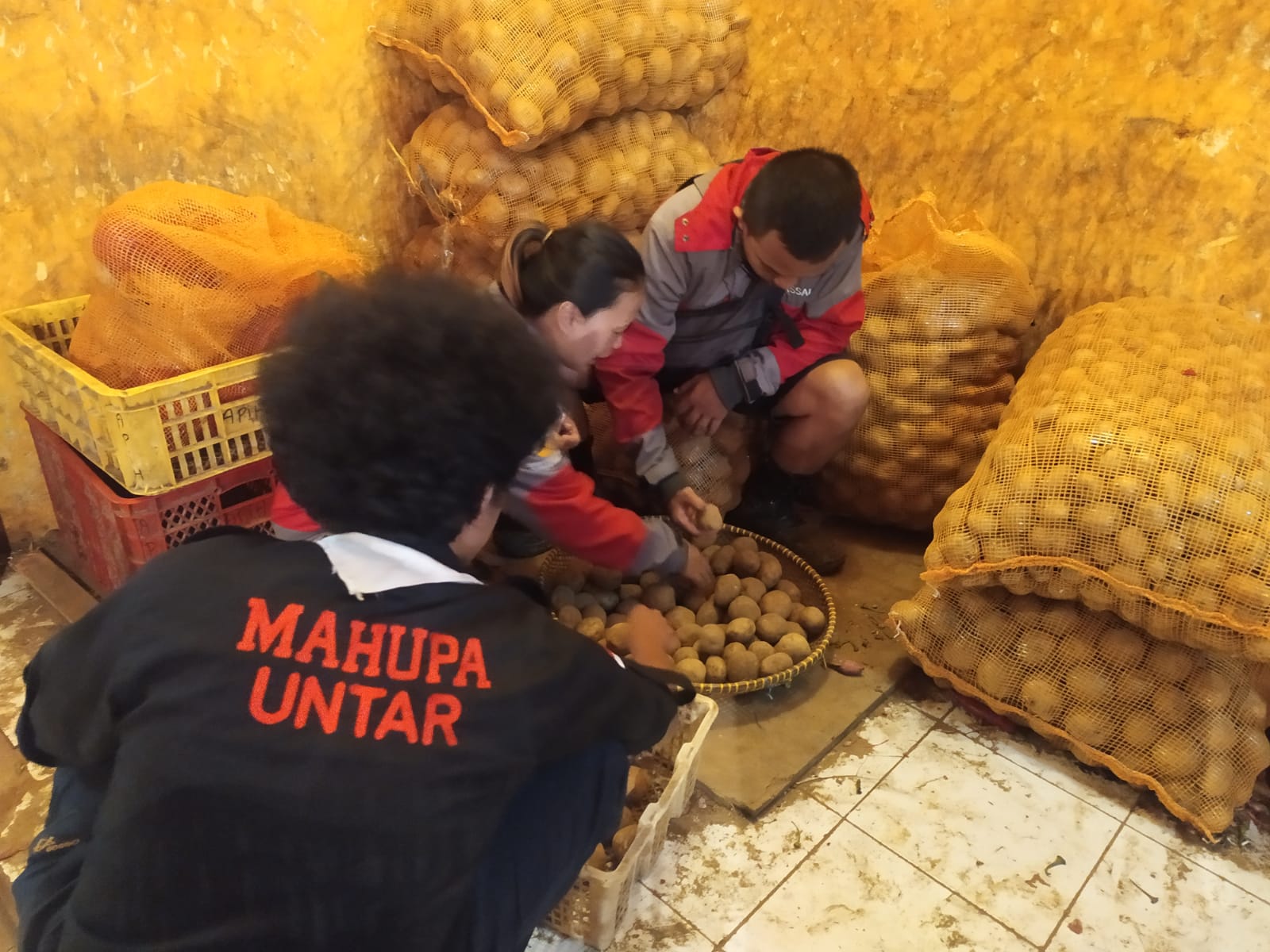 Previously, an Untar team consisted of Law Student Mountaneering Club (Mahupa) and Engineering Student Mountaineering Club (Marsipala) have departed to the location and joined with the Higher Education Service Institute III Volunteer Team (Redi).
Field Coordinator of FK Untar dr. Denny said that the team collaborated with Alumni and Nahdlatul Ulama Multipurpose Ansor Front (Banser NU) rendered aid to villagers of Cibeureum village, Cugenang, one of the most affected location.
"The assist distributed were medicine, food, clothes, blankets, children toys, and tents. Untar team also plans to continue to other locations in need," he explained.
Medical check-up, emergency aid, injured victims treatment, including children amusement as trauma care for children, were the form of aid rendered by Untar medical team, which consisted of five doctors and FK students.
Rector of Untar Prof. Dr. Ir. Agustinus Purna Irawan, M.T., M.M., IPU, AE, said that Untar is available in the society as a form of care for the people in need.
"We are sorry for the earthquake that affects Cianjur and the surroundings. We provide donation in the form of funds through LLDIKTI III Volunteer, REDI. We also sent Medical Team of FK Untar to provide medical assistance to villagers in need, and through Mountaineering Students of the Faculty of Law and Engineering," he said.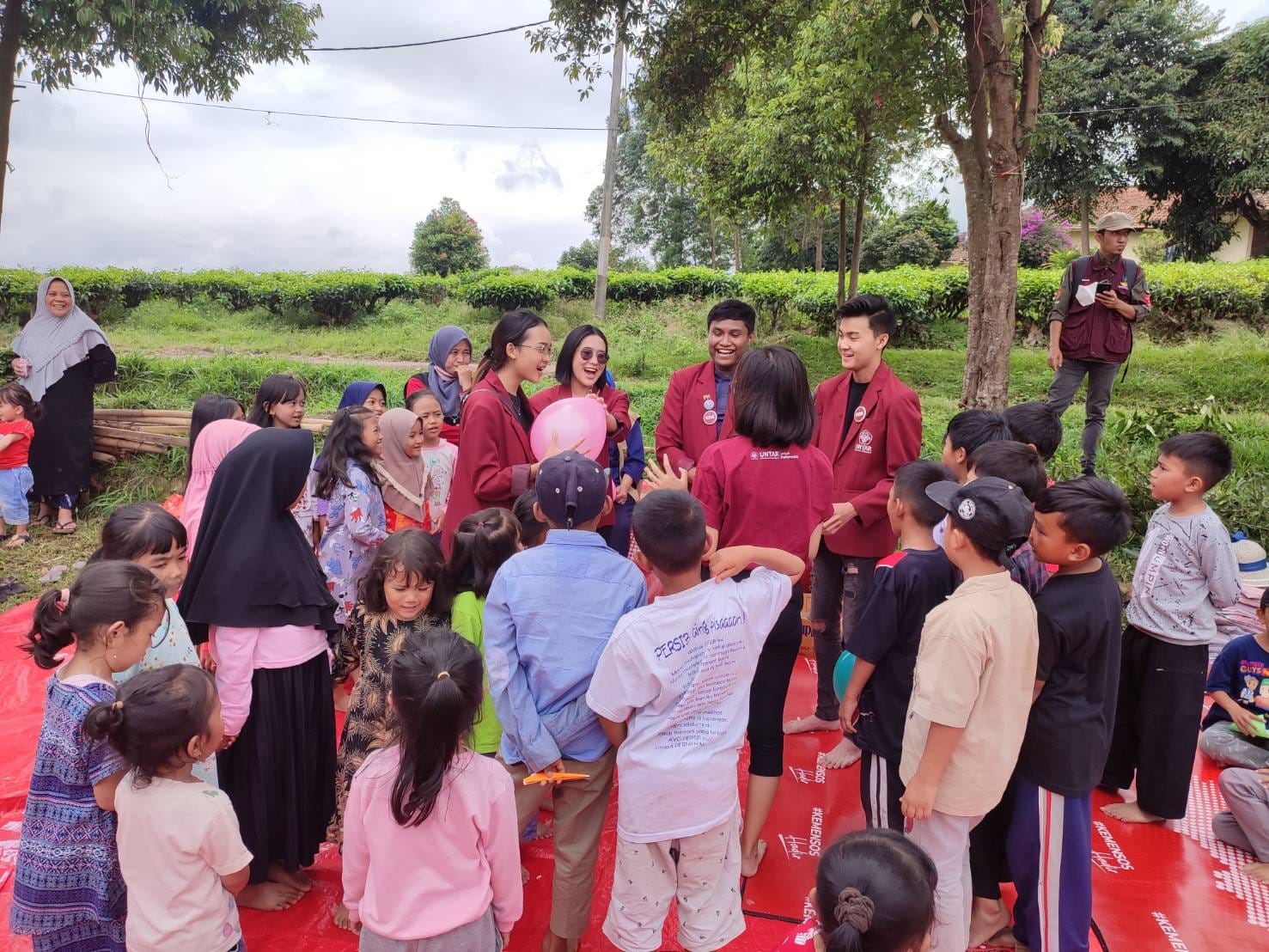 Untar also held "Untar Cares for Cianjur" to raise funds for the victims of the quake from Untar Academic Community that would like to donate.
That way, people of Cianjur and the surroundings could recover faster, to return to their normal lives. Untar also believes that it has the obligation to help the victims in accordance to its capacity and government coordination.
"The deployment of medical team and volunteers and aid to the victim was done based on humanity value and to help the others. Untar expects to actively participate in rendering aid to the victims of this disaster, and to show solidarity as a part of Indonesia," he added.
Untar Peduli (Care) Movement, now aimed for the victims of Cianjur earthquake, is a voluntary movement held by Untar academic community whenever a disaster strikes.
-AW/YS-
-AW-