dr. Rolinda Beijering, Ph.D. attended as a speaker in a seminar themed "Retina: Look at Inside of The Iceberg" held by the Faculty of Medicine, which was attended by lecturers and students, Wednesday (24/8) at Untar campus.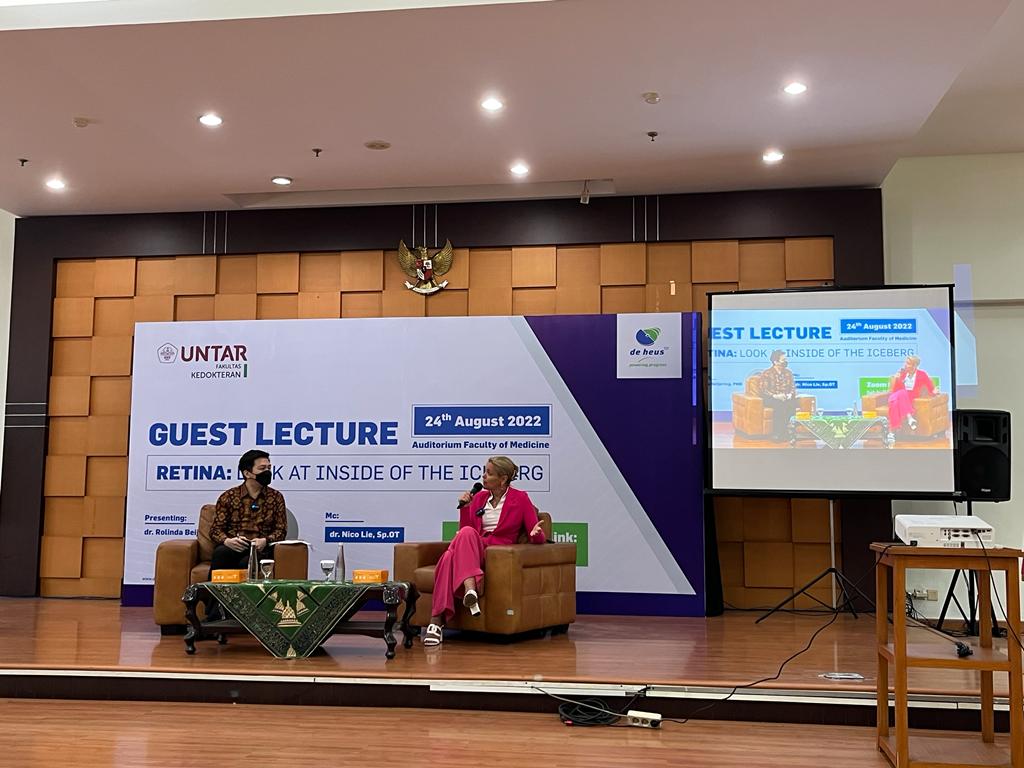 Rolinda is the founder and the Director of JustB-healthcare.com that focuses on e-learning activities in regards to contagious diseases including Covid-19 and Hepatitis B.
Aside of that, the Dutch (ophthalmologist) practices at Bergman Clinics, Amsterdam AMC, Hilversum, and have taught at Ho Chi Minh Vietnam Medical Faculty, Vietnam, and Myanmar.
This general lecture was expected to give explanations and broaden the knowledge of the Faculty of Medicine students, especially regarding eyes and retina. In this occasion, eye examination tool was also given by PT. Universal Agri Bisnisindo (De Heus Indonesia) to the Faculty of Medicine Untar. -YS-
-JS-