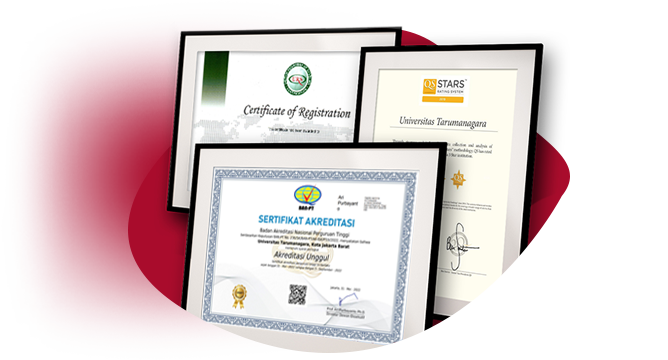 As an Entrepreneurial campus that committed to Higher Education Tridarma with Integrity, Professionalism, and Entrepreneurship (IPE) values, Untar managed to become one of the best private universities in Indonesia. Excellent-accredited by BAN-PT, ranked 31st in Best Private University in Indonesia, and ranked 3rd in Best Private University in Jakarta.
Untar is always innovating and gives the best educational services to the students, proven by international recognitions such as ranked #3 in AppliedHE Private University Ranking: ASEAN+, rated as a 4 Stars University by QS Stars University Ratings, 601+ QS Asia University Rankings, and 5 Stars for Online Learning by QS Rating. Untar also has acquired international accreditations and certifications, such as ISO 9001:2015 Certification, and accredited by IABEE, CPA, and ICAEW.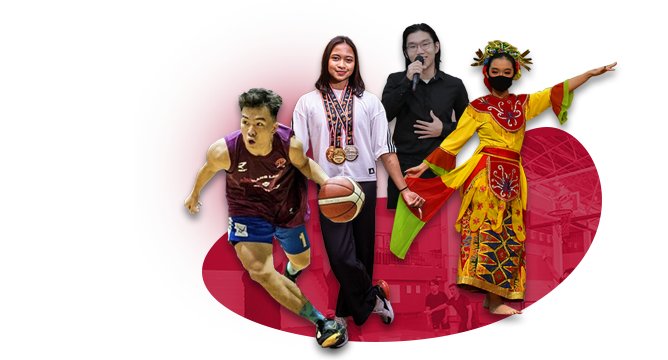 Facilitating and providing opportunities for students to develop their interests and talents outside the academic field is a crucial factor at Untar. Aside from implementing Integrity, Professionalism, and Entrepreneurship (IPE) values, Untar also develops affective abilities of a student. Various Student Activity Units are available to help students develop their talents.
From within, Untar offers opportunities for students to express their interests and talents in arts and shows, sports, religious activities, adventure clubs, and other student organizations such as Student Executive Board, Student Consultative Assembly, Student Representative Council, and Student Association. Carrying out academic and non-academic activities simultaneously balance students' abilities to conduct direct practices, which lead to achievements, collaborations, talents, potentials, and pride for themselves and alma mater.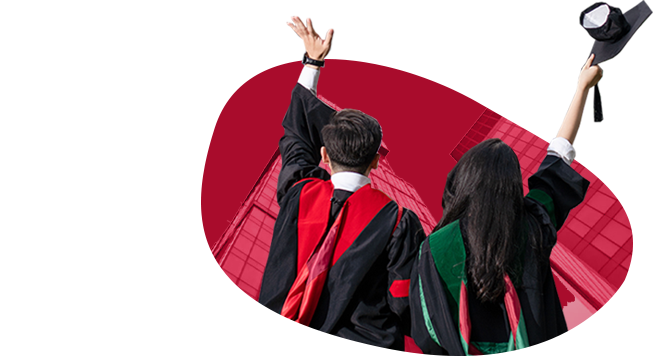 Education is the gate to the new civilization which contains Science, Culture, and Arts to build a better Indonesia. Aware of the enormous opportunity to provide quality educational services to all students and graduates in accordance with national and international standards, Untar strives to encourage the growth of Indonesia's creative economy by becoming one of the largest private universities in Indonesia that produces competent graduates with entrepreneurial spirits able to compete in the highly competitive global era. Apart from preparing learning curriculum, Untar also facilitates students to develop their potentials through internship, research, and Student Activity Units.
The process of developing quality graduates were supported by several factors such as quality lecturers, the availability of supporting facilities and infrastructures, IT, and technology, practical research quality development, and alumni involvements. Instilling the values of Integrity, Professionalism, and Entrepreneurship (IPE) in students is crucial to prepare prospective graduates to enter the challenging professional world, so that they will be ready to build business opportunities for others.
Hundreds of thousands of Untar alumni have become successful entrepreneurs and professionals in their respective fields.
We asked their impressions while studying at Untar, and here are their statements.
Glory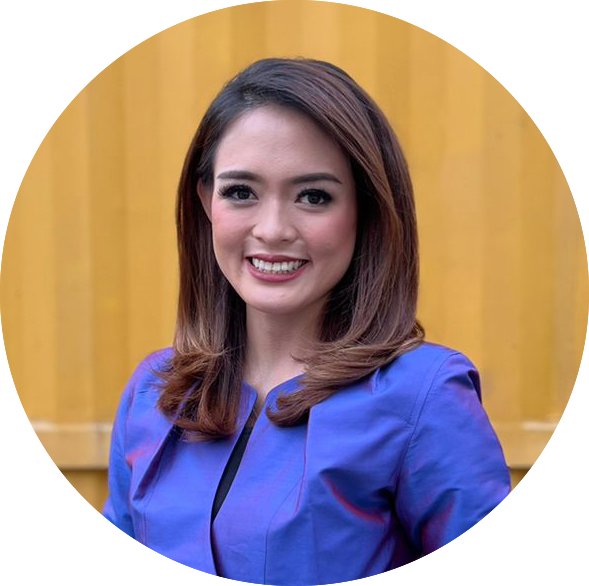 Corporate Communication Director Kompas Gramedia
Education is an important foundation and an established base for all of my achievements. Without the right learning, skillful lecturers, and supportive learning environment, as I have got from Untar, I will not be able to reach my current full potential dapat dari Untar. My motto is "do not be afraid of trying and always do the best."
Heri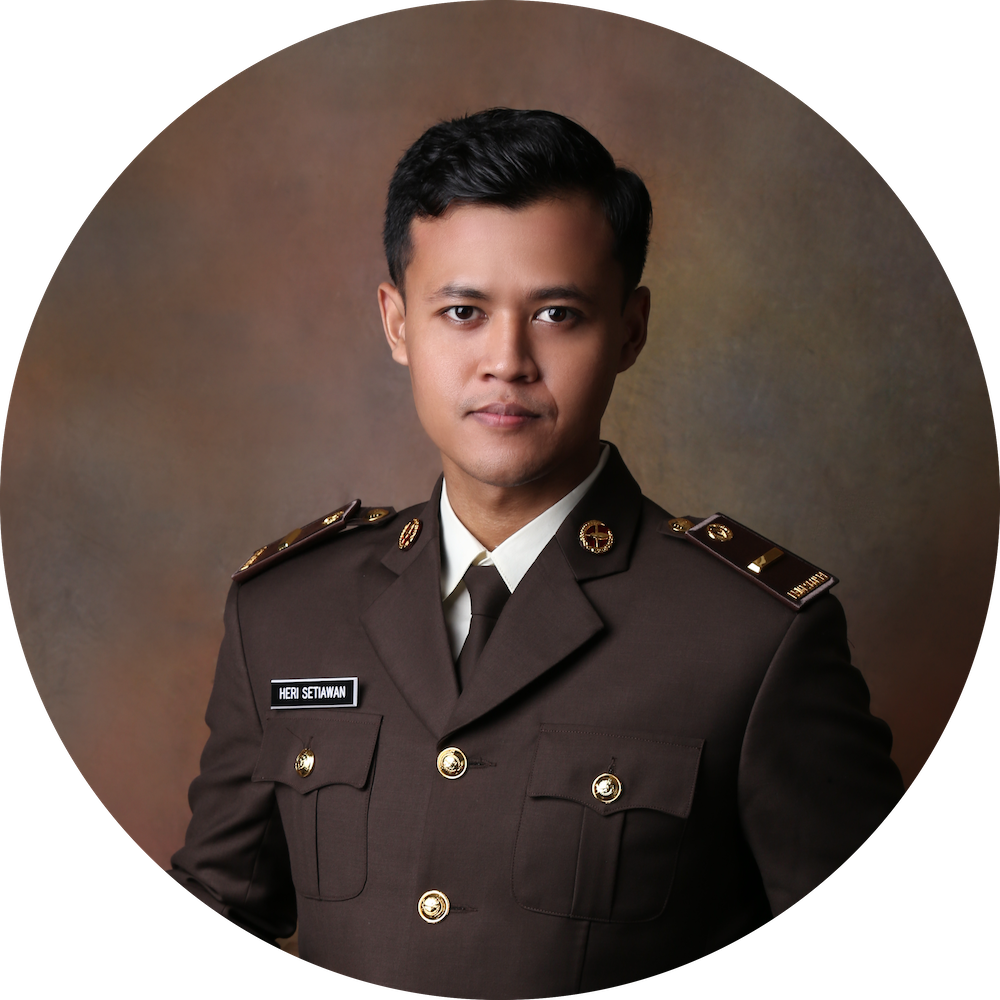 State Attorney for Civil and National Governance
Untar's education influences my current achievement, through competent lecturers and learning system that encourages students to actively involved in learning process, added with moot court practice to show students how to be a great law enforcer. My motto is "be a student that serves the nation and country."
Risma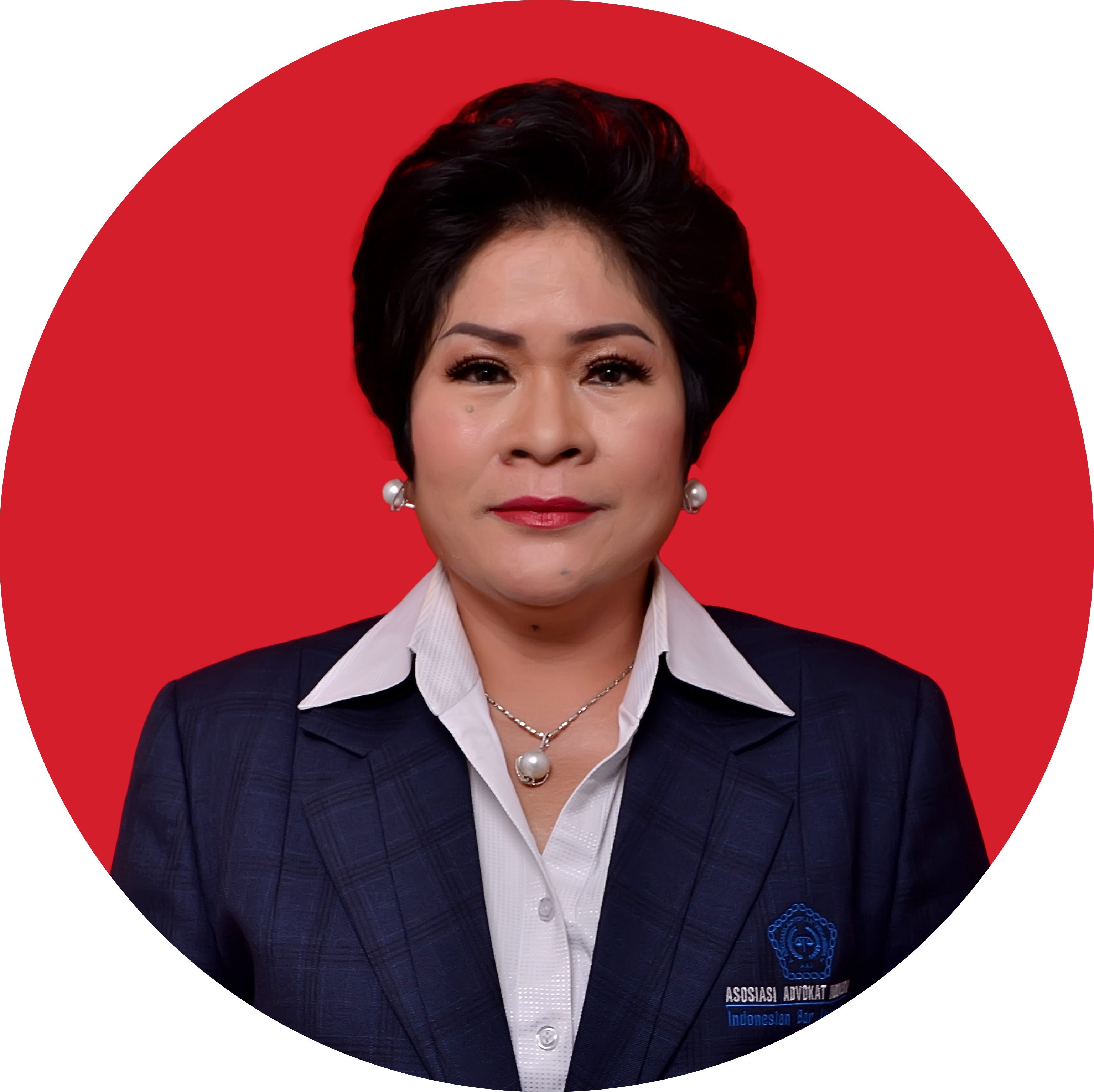 Dr. Dra. Risma Situmorang, S.H., M.H.
The First Medical Law Doctor in Indonesia
Dissertation process needs extensive time and effort. But, that was what encouraged me to finish it, along with supports from Untar leaders, lecturers, and mentors.
I wish for the Reformation of Impartial National Medical Law to be implemented in Indonesia, in order to give good and positive benefits for the society. My motto is "justice must be enforced along with the spirit of humanity."
Andy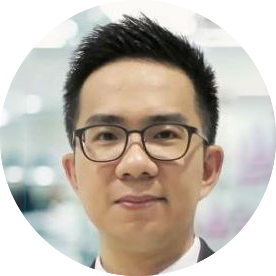 Finance Director of IDS Medical Systems Indonesia
Learnings at the Bachelor of Accounting Untar have given me the strong foundation I need, starting from technical knowledge, business knowledge, to interpersonal skills and leadership, which became my foundation in developing my career in various industrial fields. My motto is "never stop trying, never give up. That is how we make the impossible possible."
Tania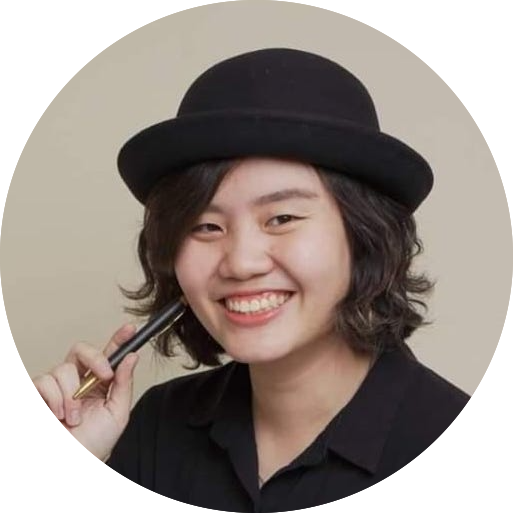 Commisary Director of PT Kapal Kertas Biru
Education at Fikom Untar made me has different point of view in solving problems. I also able to find my passion in the field of creative through various learnings at campus. My motto is "My today's self must be better than yesterday's."
Kevin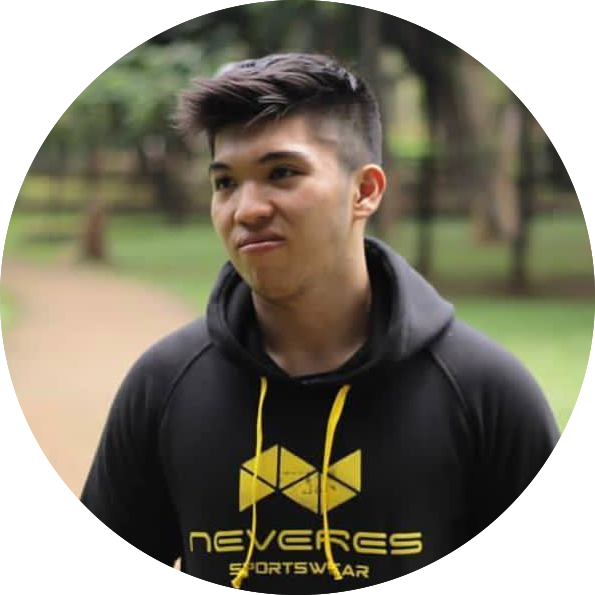 Founder Neveres Sportswear Indonesia
I have developed Neveres since I was still learning at Untar. The education I had was very helpful for me in developing and making decisions for the development of this brand. The lecturers of Untar was also very helpful in the development process of this brand. My motto is "if you don't build your dream, Someone will hire you to help build theirs."
Glory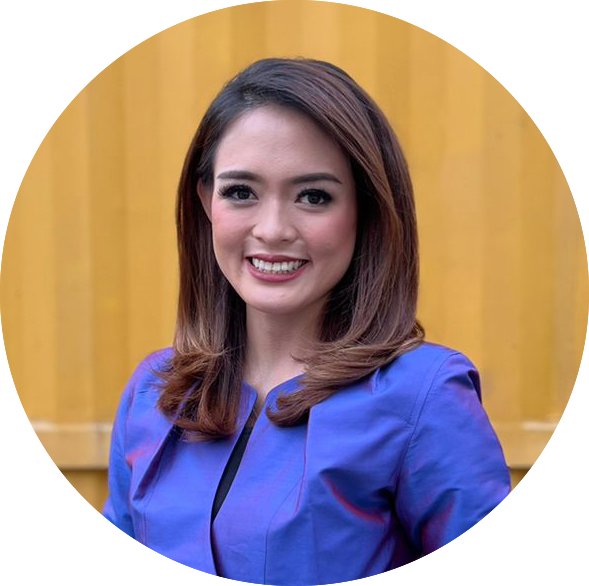 Corporate Communication Director Kompas Gramedia
Pendidikan adalah fondasi yang penting dan dasar yang kokoh atas semua pencapaian yang saya lalui. Tanpa pembelajaran yang tepat, tenaga pelajar yang mumpuni, dan lingkungan belajar yang kondusif dan suportif seperti yang saya dapat dari Untar, saya mungkin tidak bisa mencapai potensi penuh diri saya seperti sekarang ini. Motto saya adalah "jangan takut mencoba dan selalu lakukan yang terbaik."
Heri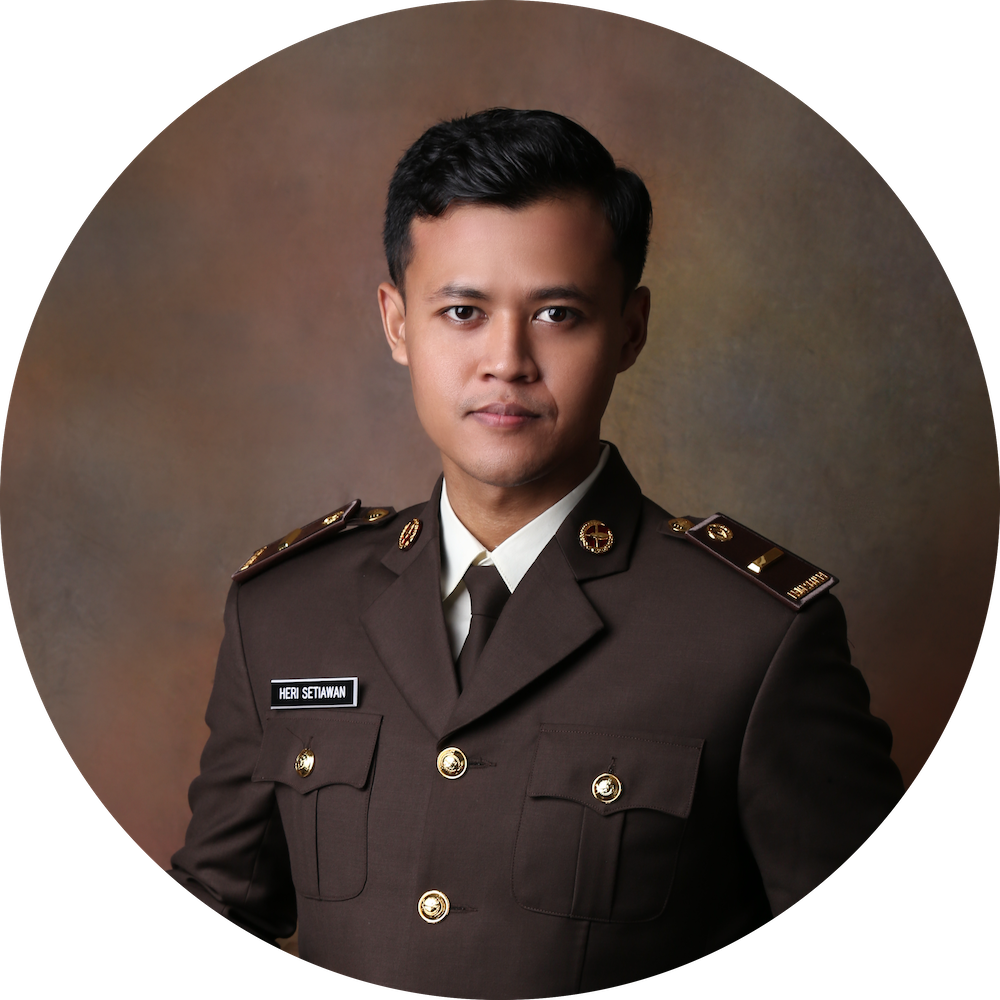 Jaksa Pengacara Negara pada Bidang Perdata dan Tata Usaha Negara
Pendidikan Untar berperan dalam pencapaian saya saat ini, melalui pengajar-pengajar yang sangat berkompeten di bidangnya dengan sistem perkuliahan yang menuntut mahasiswa berperan aktif dalam proses pembelajaran, serta adanya praktik peradilan yang sangat berguna untuk mengenal bagaimana menjadi penegak hukum yang berproses secara baik. Motto saya adalah "jadilah mahasiswa mengabdi untuk bangsa dan negara."
Risma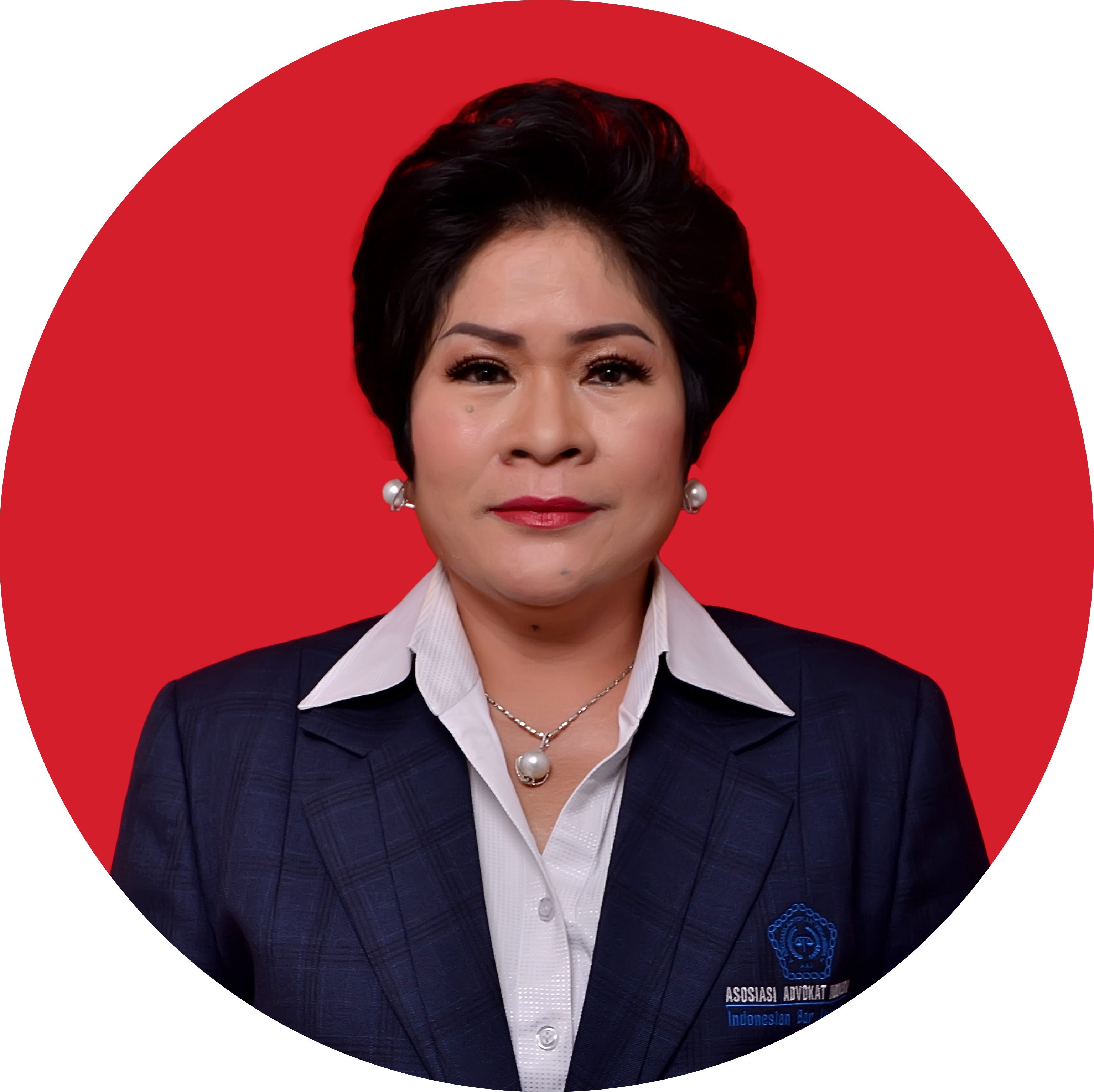 Dr. Dra. Risma Situmorang, S.H., M.H.
Doktor Ilmu Hukum Medis Pertama di Indonesia
Proses penyusunan penulisan Disertasi sangatlah membutuhkan waktu tenaga dan pikiran yang menguras energi, tetapi hal itu pula yang membuat saya tetap semangat untuk menuntaskan penulisan, ditambah dukungan besar dari pimpinan, dosen, dan pembimbing saya dari Untar.
Saya bercita-cita agar Pembaruan Hukum Medis Nasional yang Berkeadilan dapat segera terwujud di negara Indonesia ini agar dapat memberikan manfaat yang baik dan positif bagi seluruh masyarakat. Motto saya adalah "kebenaran harus diperjuangkan dengan semangat memanusiakan manusia."
Andy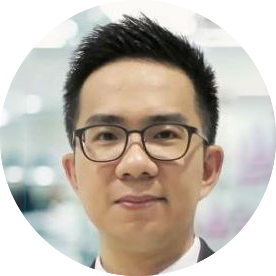 Direktur Keuangan di IDS Medical Systems Indonesia
Pendidikan Sarjana Akuntansi di Untar memberikan saya fondasi yang kuat mulai dari pengetahuan teknis, nalar bisnis, hingga kemampuan interpersonal dan kepemimpinan, yang menjadi landasan dalam perjalanan karir saya di berbagai sektor industri. Motto saya adalah "jangan pernah berhenti mencoba, jangan pernah menyerah. Itulah cara mewujudkan yang tidak mungkin."
Tania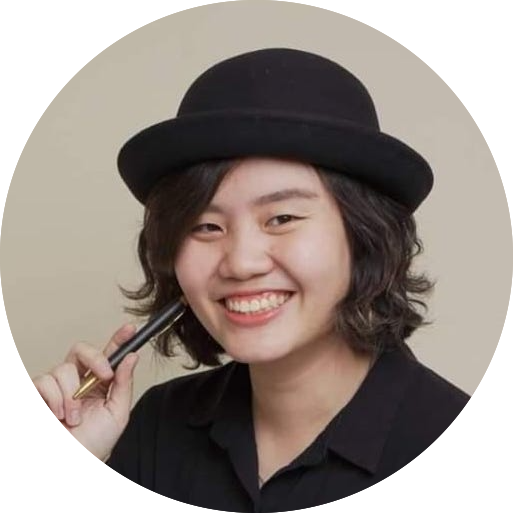 Direktur Komisaris PT Kapal Kertas Biru
Pendidikan di Fikom Untar membuat saya memiliki cara pandang yang berbeda dalam menyelesaikan masalah. Saya juga bisa menemukan passion saya di bidang kreatif melalui berbagai pengajaran yang diberikan di kampus. Motto saya adalah "kamu yg hari ini harus lebih baik dari kamu yang kemarin."
Kevin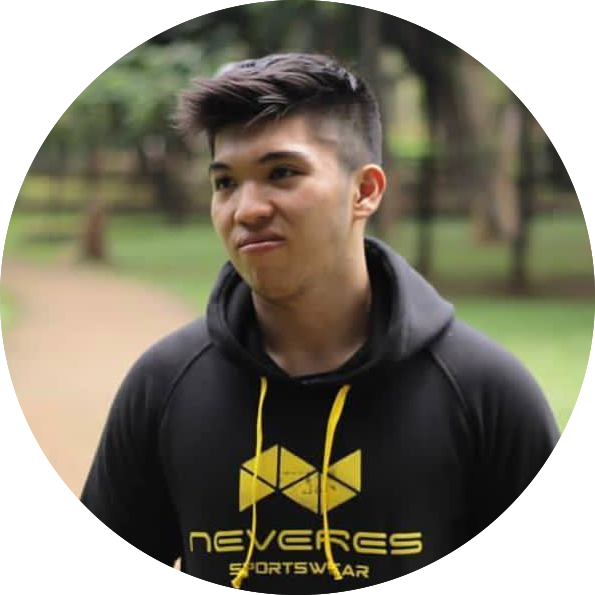 Founder Neveres Sportswear Indonesia
Saya telah mengembangkan Neveres sejak masih kuliah. Pengajaran di Untar sangat membantu saya dalam pengembangan dan pengambilan keputusan untuk brand ini. Dosen Untar juga sangat membantu dalam proses saya mengembangakan brand ini. Motto saya adalah "jika kamu tidak mengembangkan mimpimu, orang lain akan memperkerjakan dirimu untuk membantu mengembangkan mimpi mereka."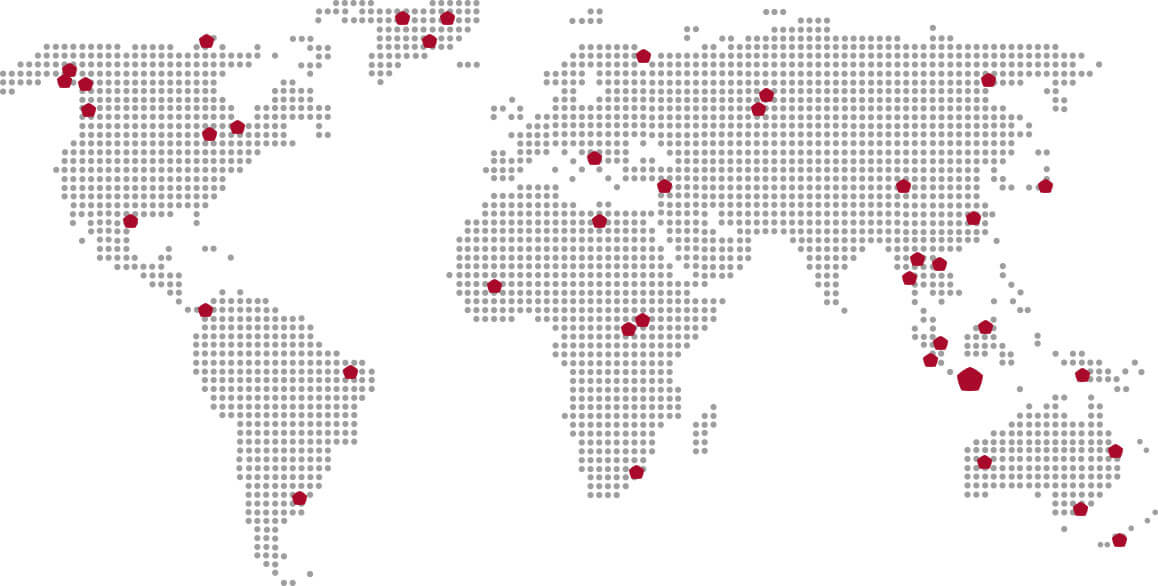 With a total of 100.000 alumni
from various ethnicity, cultural,
and religious backgrounds united, becoming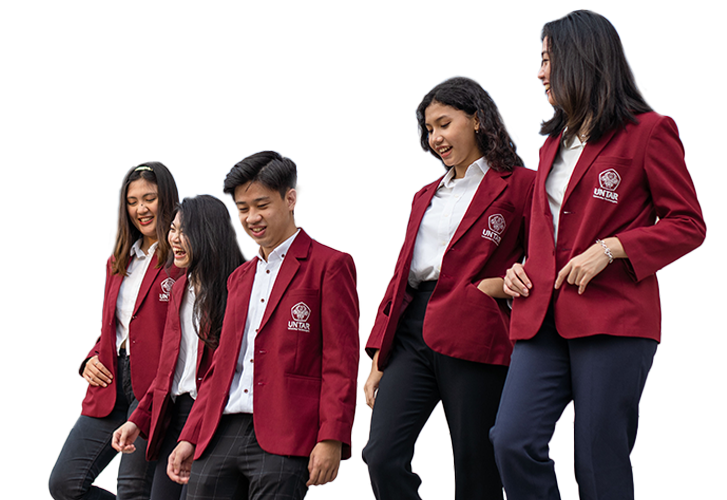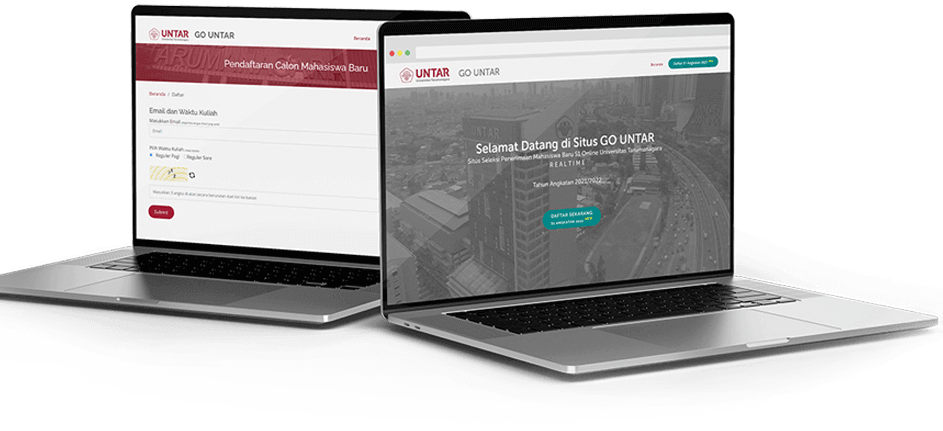 Register Now and join 15.000 Untarians through
ONLINE & REALTIME New Student Admission Portal for Undergraduate, Graduate, and Doctorate programs
Indonesian Furniture Industry and Handicraft Association (ASMINDO) in collaboration with Ministry of Trade, Ministry of Industry, and Ministry of Cooperation and SME of the Republic of Indonesia organized Indonesia Meubel & Design Expo (IFFINA) 2023 themed "The...
read more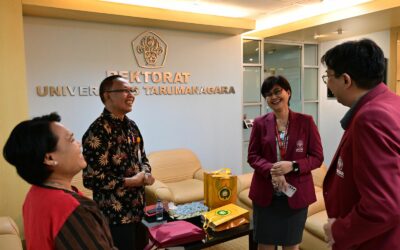 Untar Public Relations was visited by Public Relations Team of a Public University, Universitas Nusa Cendana (Undana), Kupang, NTT, Tuesday (13/9) at Untar Campus 1. Coordinator of Undana Planning and Cooperation Division Imanuel Sadukh, S.H., M.Hum. stated that he...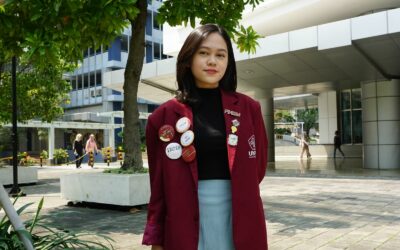 Faculty of Communication Science (Fikom) Student, Kimberley Adonia Gunawan, managed to finish her internship semester at The Ministry of Education, Culture, Research, and Technology (Kemendikbudristek) through Certified Internship and Independent Study Program (MSIB)....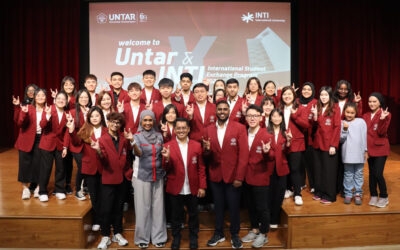 Untar and INTI International University Malaysia held International Student Exchange Program (ISEP) 2023 for the second time. This program, that held on 4-23 September, participated with 60 students of both campus. Rector of Untar Prof. Dr. Ir. Agustinus Purna Irawan,...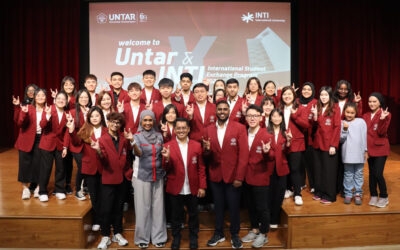 Untar and INTI International University Malaysia held International Student Exchange Program (ISEP) 2023 for the second time. This program, that held on 4-23 September, participated with 60 students of both campus. Rector of Untar Prof. Dr. Ir. Agustinus Purna Irawan,...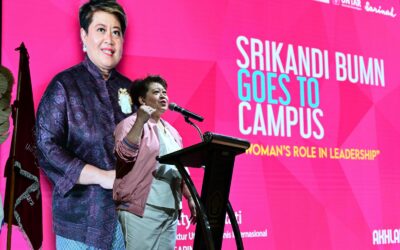 Untar with Tarumanagara Foundation collaborate with PT Sarinah organized "Srikandi BUMN Goes to Campus" event at Untar Campus 1 Main Building Auditorium, Tuesday (29/8). The event which themed "Women and Young In Leading Company, Why Not?" discussed on the role of...