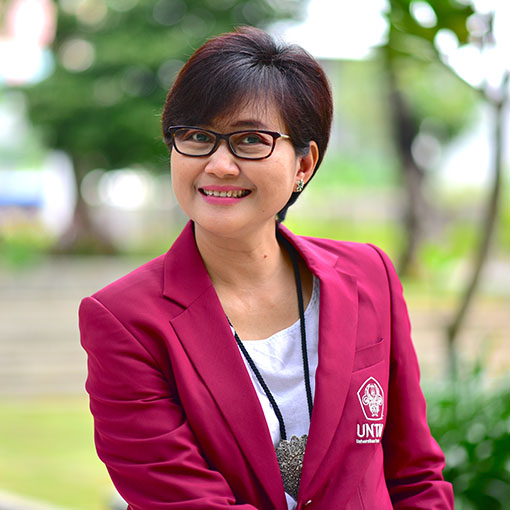 Dra. Paula T. Anggarina, M.M.
Head of Public Relations Office
Dra. Paula T. Anggarina, M.M.
Head of Public Relations Office
Dra. Dra. Paula Tjatoerwidya Anggarina, M.M. started actively holding the position of Public Relations Head since its establishment in 2013. She studied Bachelor of Management in the Faculty of Economics and Business at Universitas Tarumanagara in 1988 and did a Master's degree at Universitas Trisakti in Human Resources Management field in 1993. Later, she was qualified to take part in the 'Visiting Scholar' program at the University of Wisconsin-Madison School of Business, the USA, in 1997. Starting her career at Untar in 1992 as a lecturer, the higher-ups trusted her to serve as Secretary of the Diploma Three Taxation Study Program, Faculty of Economics and Business (FEB) from 1993 to 2000. While working as the Secretary of Management Bachelor Program in 2012, a year later was asked to carry out Untar's public relations function as Head of Public Relations.
Throughout her career, she's been an active Organising Committee and Master of Ceremony at various university events both nationally and internationally. She also works as the Editor in Chief of T-Magz Magazine and the Information Bulletin About Universitas Tarumanagara (INSTA). In 2020, her team and herself succeeded in bringing Untar to the First Rank as a Private University in LLDIKTI Region III with the Best and Most Productive Public Relations.